To view any changes that have been made to a service user's care plan – for example Monitoring being stopped or started – you will need to go to the Full Admin page and select the Common Options tab followed by Show Care Plans.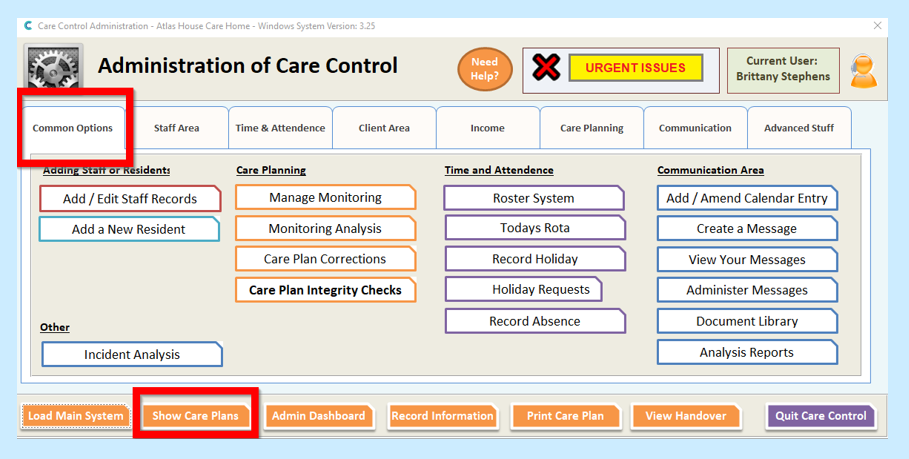 Select your Service User and Access Care Plan.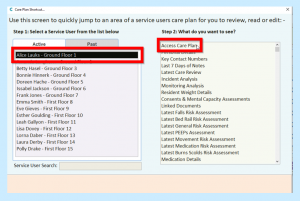 This will then bring up your Service User's care plan. You will then need to select the Show Care Plan Options tab on the left of the screen.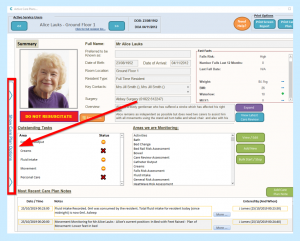 Scroll down to Other Areas and select Audit of Changes.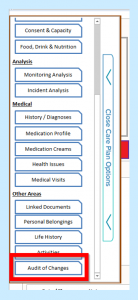 This will show you all changes that have happened to your Service User's care plan and you can select what information to display.