To print areas of the care plans you can click on Print Care Plan on the Admin Dashboard, Full Admin or Staff View.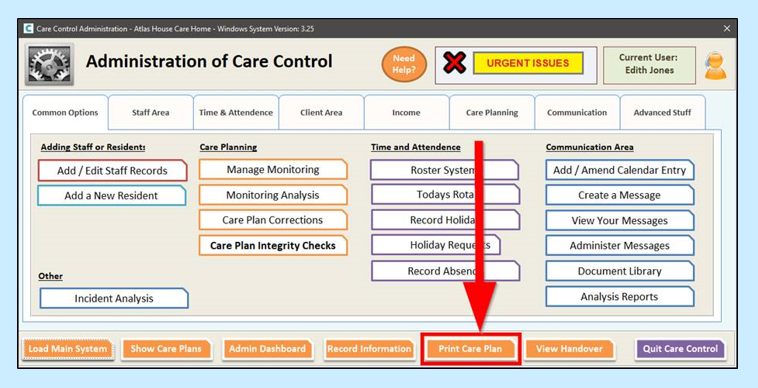 You can select your service user from the top dropdown menu. For historic service users, keep scrolling down past your current service users.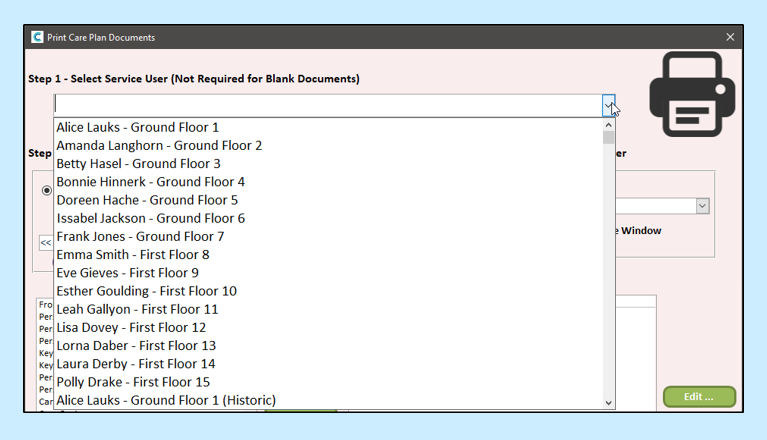 Next, select your Print Method. You can choose Pack Print (such as hospital packs), Manual Print (to select specific care plan areas for printing) or Blank Copies.

You can select which printer to use. Your computer's default will be pre-selected, but you can choose any available to you. Most computers will already be set up with Microsoft Print to PDF which is great for if you need to email the document.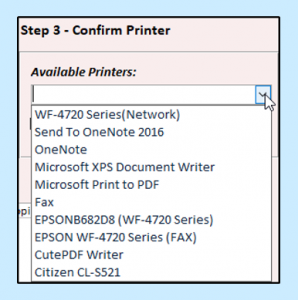 Select care plan areas for printing by clicking on them in the left column and then clicking Add.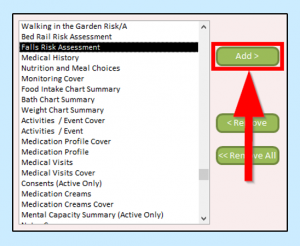 The documents will appear in the table on the right.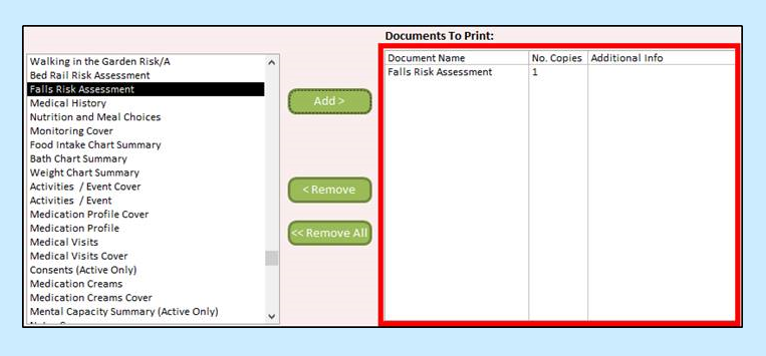 Some areas, such as Notes, can be edited to show either more or less information (Notes shows the last 14 days as default). To edit, click the document in the table and click Edit.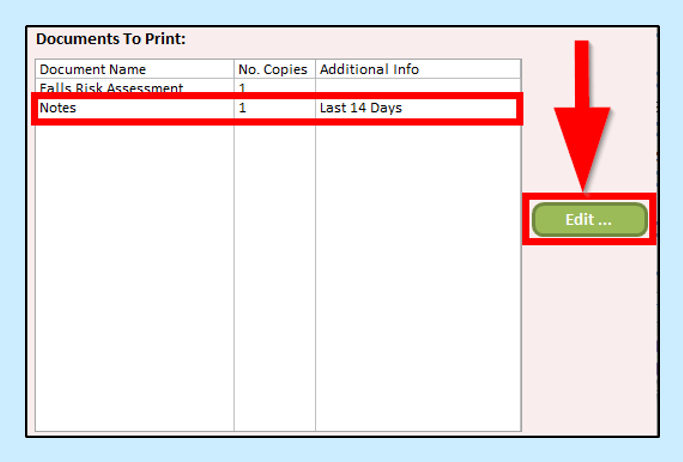 A new window will open with a dropdown menu for Number of copies and one for Date Range.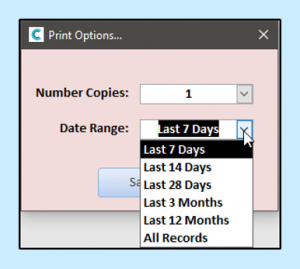 When you are ready to print, click Print Documents.