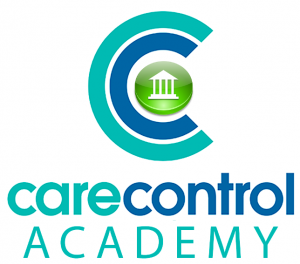 What is Screens HD?
And what are its uses?
Please see also Available Screens in CC Academy.
Screens HD is an application for Android TV devices which can show a plethora of information in a continuous cycle to your staff and service users alike on an unlimited number of TVs running Screens HD via an Android TV Device.
Screens HD has been built to operate autonomously, meaning that once it has been set up, it does not need intervention other than changing what is displayed on it via Care Control Controller. The Controller can manage an unlimited number of Screens HD devices, meaning you can have one for the head office, one for the dining room and one for the staff office, and control them all with a single application anywhere in the world with an internet connection.
Currently, there are three types of screens to choose from: Service User, Staff and Business Level. It is highly recommended that screens displaying confidential information are not displayed in public areas. If you are concerned that the public may be able to view the screen you can use GDPR mode to hide the names and photos of residents.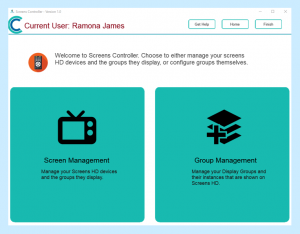 Through the Controller app, you can alter and build groups of screens and configure them in any manner you deem fit, giving you complete control over what is displayed. These groups of screens can then be assigned to the Screens HD devices.
This system gives extreme value to your stakeholders by displaying useful, insightful information to everyone at a glance.