If the Care Certificate email needs to be resent, you can do this through the Care Certificate screen.
On the main Administration of Care Control screen, select Staff Area.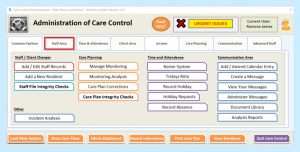 Then select Care Certificate.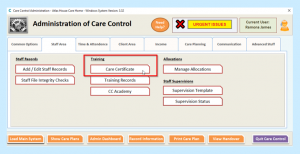 Select the box to the left of the Staff member's name (once selected the box will turn black with an arrow).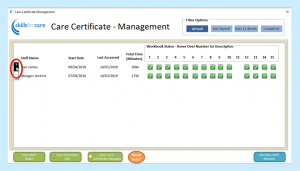 Select View Staff Detail.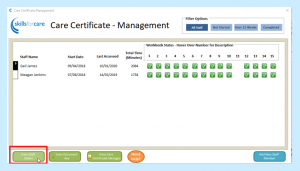 Select Resend Starter Email.