Using QR codes to record care is slightly different from recording care normally as you cannot select service users by clicking on the app. Here's a quick guide on how to record care on Mobile when you're using QR codes.
From the Home screen select Record Care Plan Information: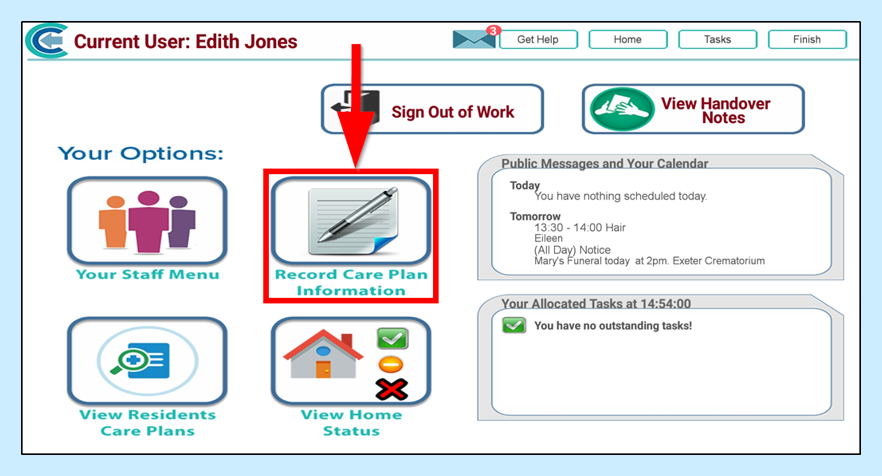 Select the monitoring area you are recording (here we will be recording Sleep Information):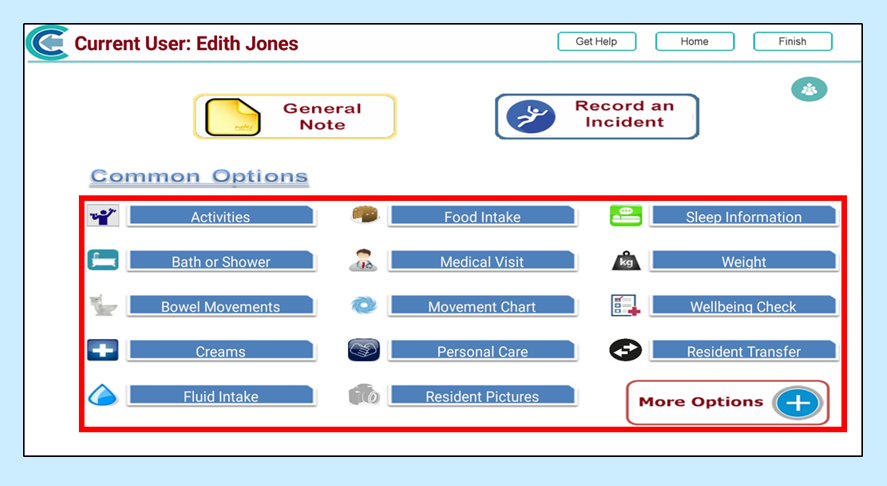 When the recording page opens up a message will appear explaining that QR codes are being used to record this monitoring area: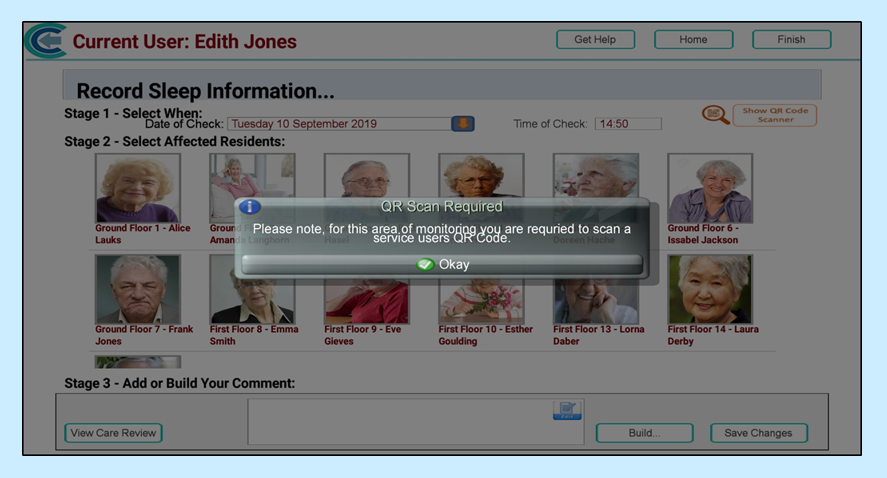 Click Okay to accept the message. To select the service user you are recording for, click Show QR Code Scanner: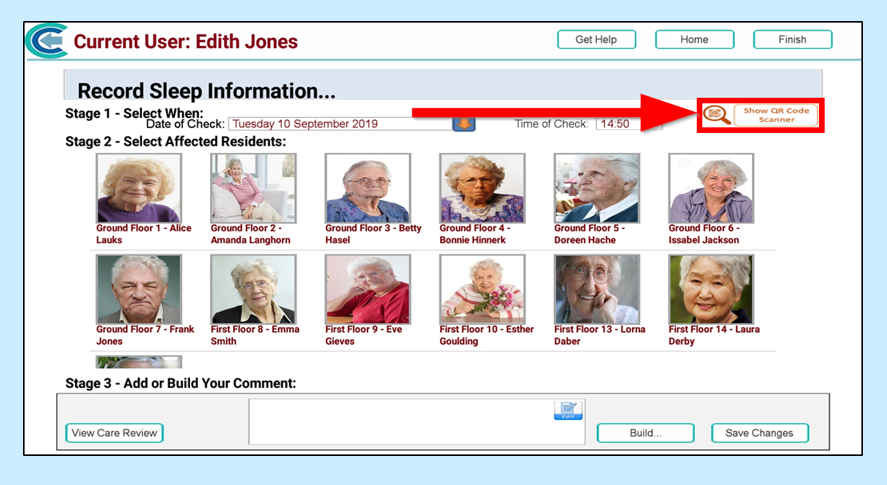 Your device's camera will open. Aim this at the QR code: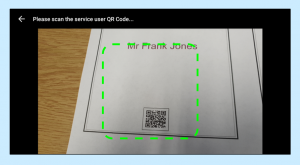 When the QR code is accepted, you will be able to see a green tick on the service user's photo indicating they have been selected. Re-scanning the QR code will de-select the service user: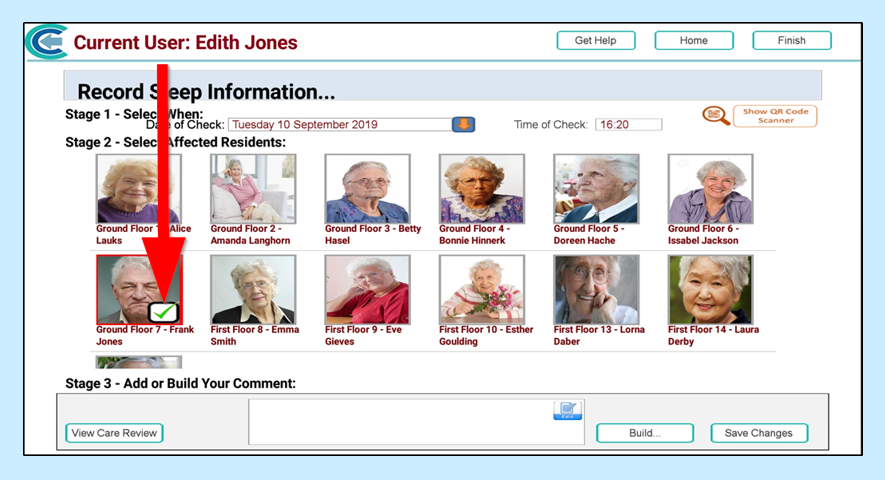 You can now record your note in the same way as you usually would.
Click Build to use the templated responses: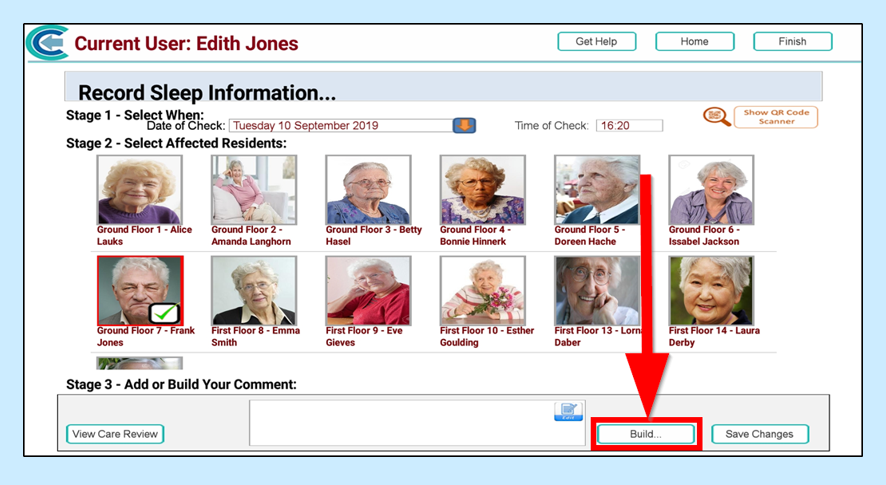 Select any actions from the lists and dropdown menus: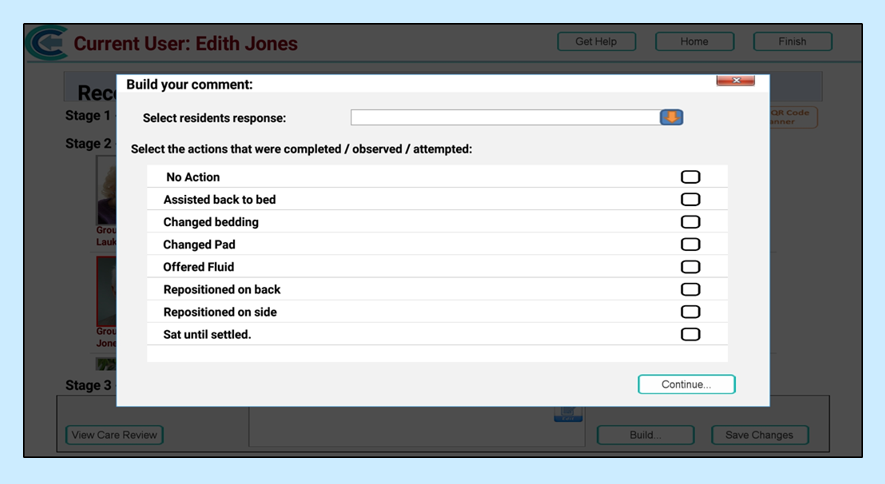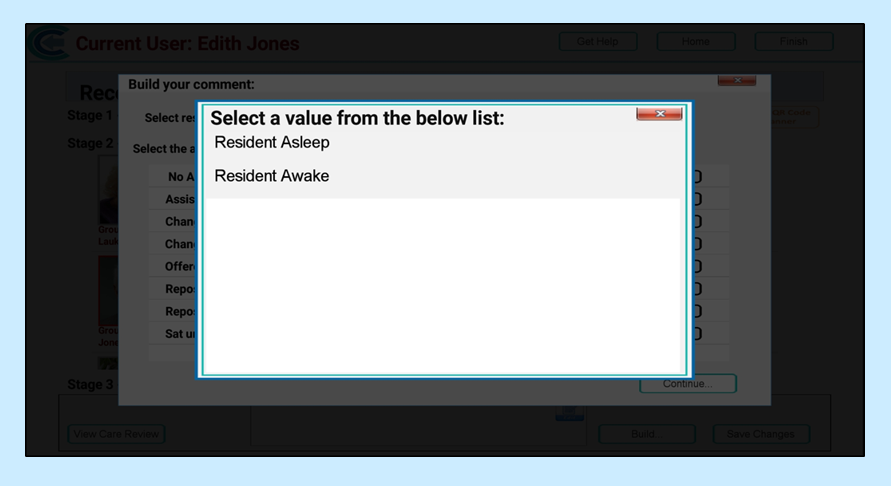 Click Continue when you have made your selections: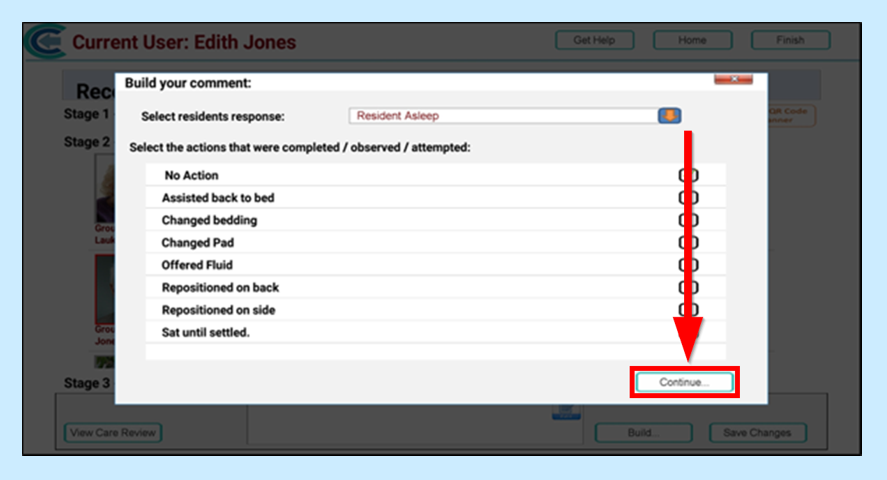 To manually enter text, click the Edit button in the note box: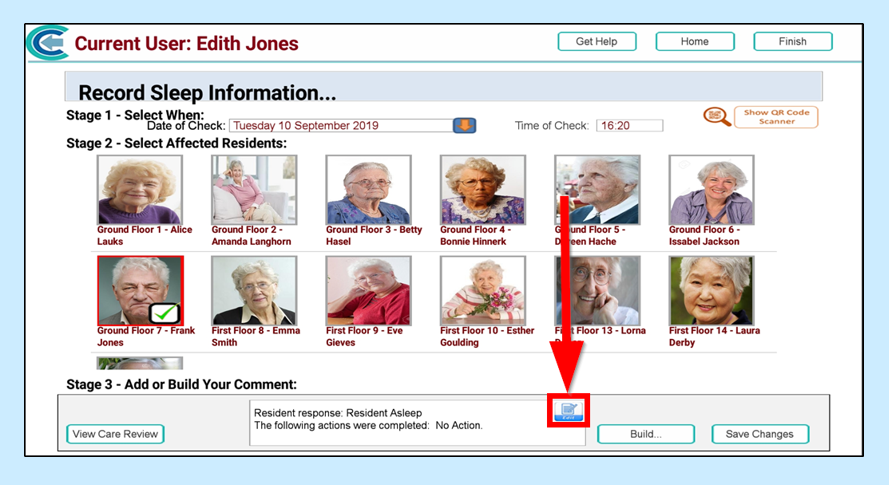 Click OK to save the text you've added or Cancel to remove any changes: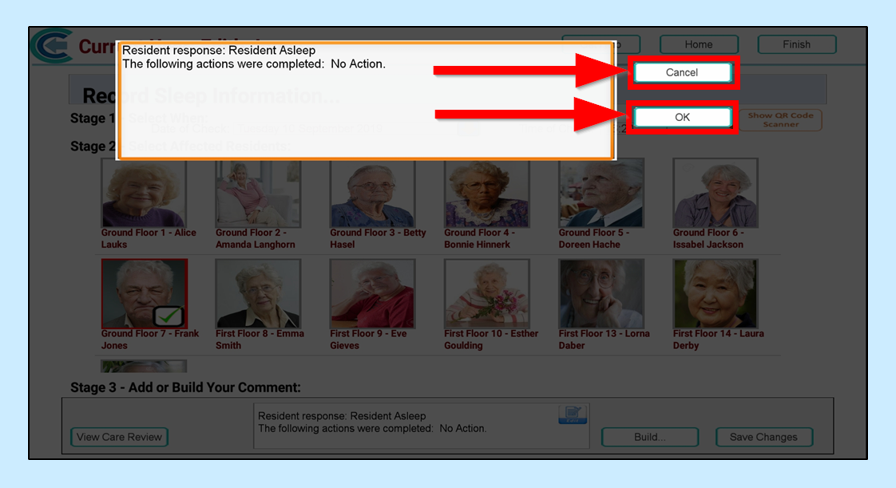 When you are ready to save your recording, click Save Changes: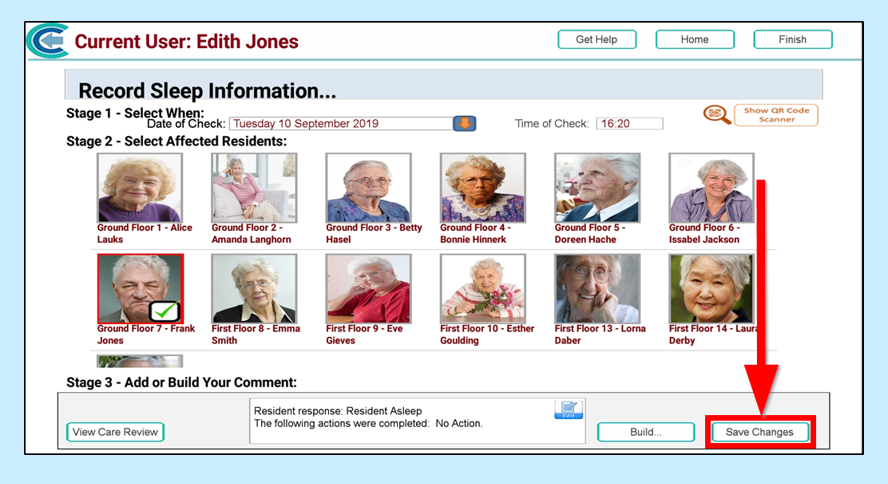 You will get a message informing you that your note has been saved: