To record with QR codes, click on the double arrow symbol on the main Pocket screen.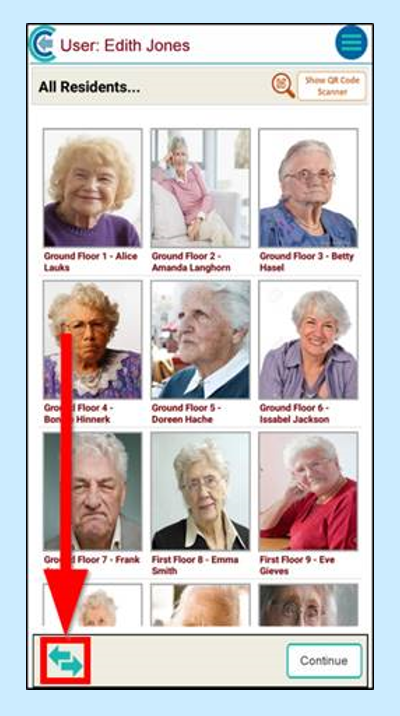 You will be taken to a list of monitoring areas that can be recorded on Pocket. Select the area you wish to record.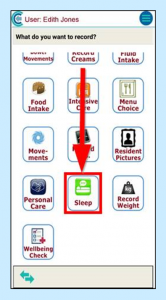 You will be presented with a list of service users being monitored. To select the service user(s) you want to record for, click the Show QR Code Scanner button.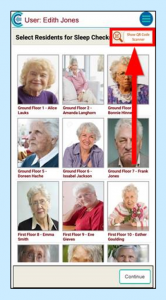 Aim the QR code scanner at the service user's QR code. The outlined area will turn green when the QR code is recognised.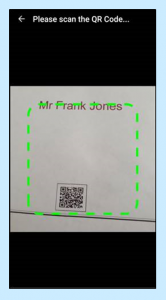 The service user will now be marked as selected. To select multiple service users, press the button again to select the next service user.
Click Continue to record.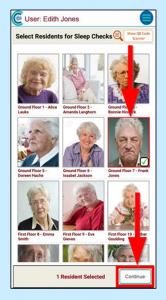 You will now be able to record your note.