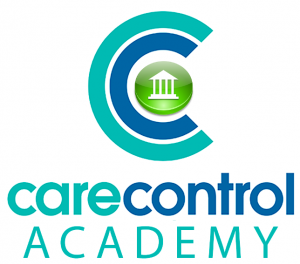 To set up Staff Pocket Access for your staff, first you will need to go to the Administration of Care Control on Care Control Windows. If you are on the Administration Dashboard, you will need to go to Full Admin.

Select Communication.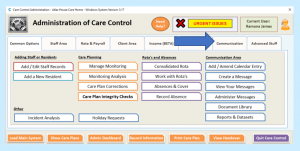 Select Staff Pocket Access.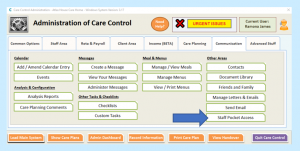 To generate your Care Control Pocket Account Code click where it says Click Here to Set in the top right corner of the screen.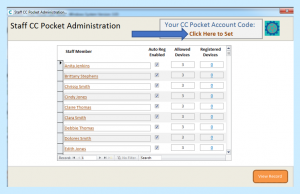 Click Here to Set will be replaced with the code you need to give to your staff.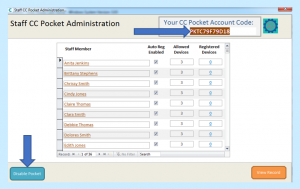 To disable your business' pocket code you can select Disable Pocket in the bottom left corner of the menu.
You are able to restrict individuals' use of Pocket. To do this, select the staff member you require and select View Record. Clicking directly on the staff member's name also takes you to this screen.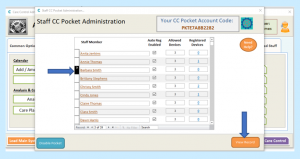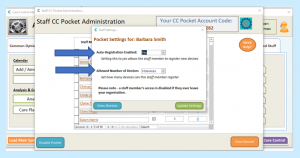 Setting Auto-Registration Enabled to No will mean the staff member will be unable to access Pocket on any new devices.
You can restrict the number of devices allowed by selecting the number of devices from the drop-down.
If you process a staff to leave your business on the system, they will be unable to access their Pocket.