First, you will need to have administration rights to log onto the full Windows Care Control software. Once you have logged on, you should see the dashboard screen and to the left-hand side you will see the Common Options menu:
Select Roster System: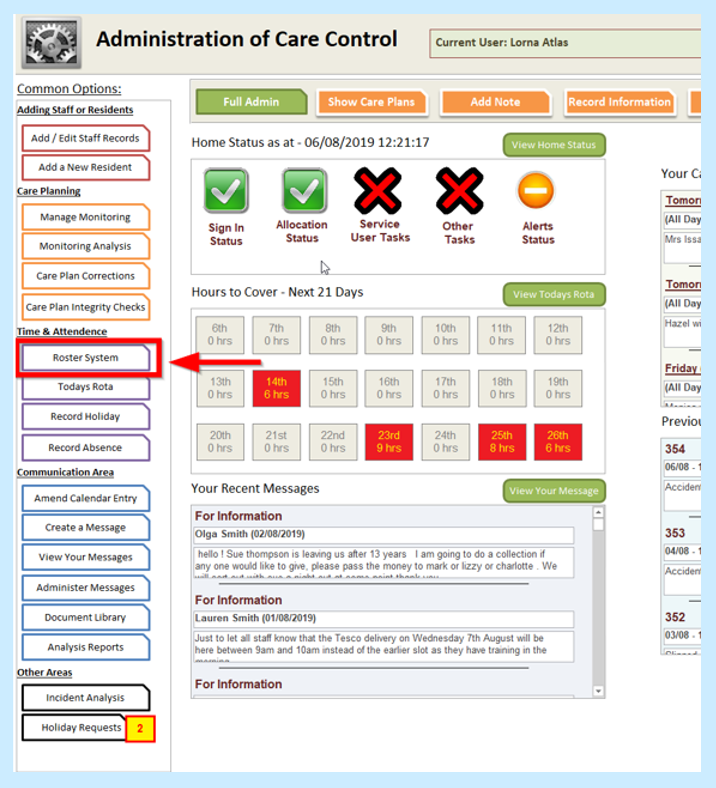 Then select Settings: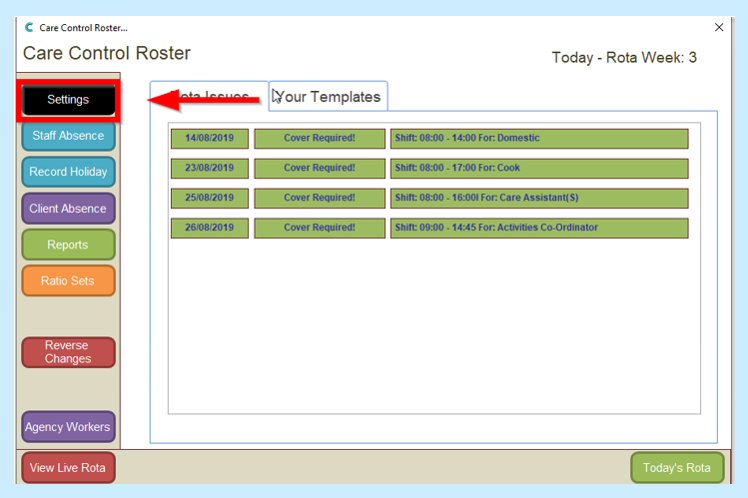 Select Holiday Settings: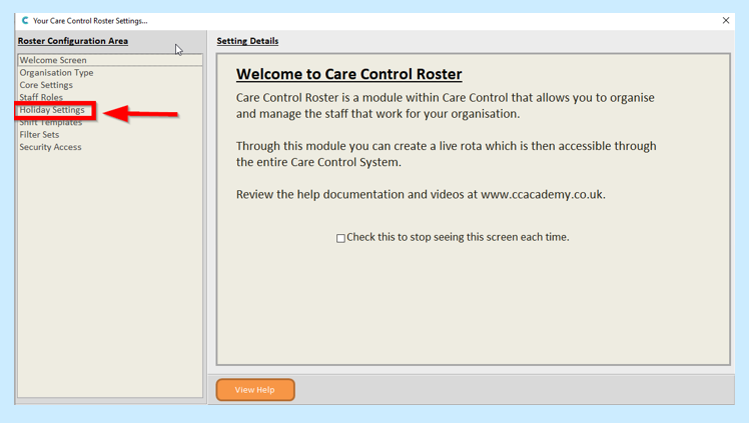 This will take you to the Holiday Settings screen where you will see the various options on the system for the customisation of Holidays: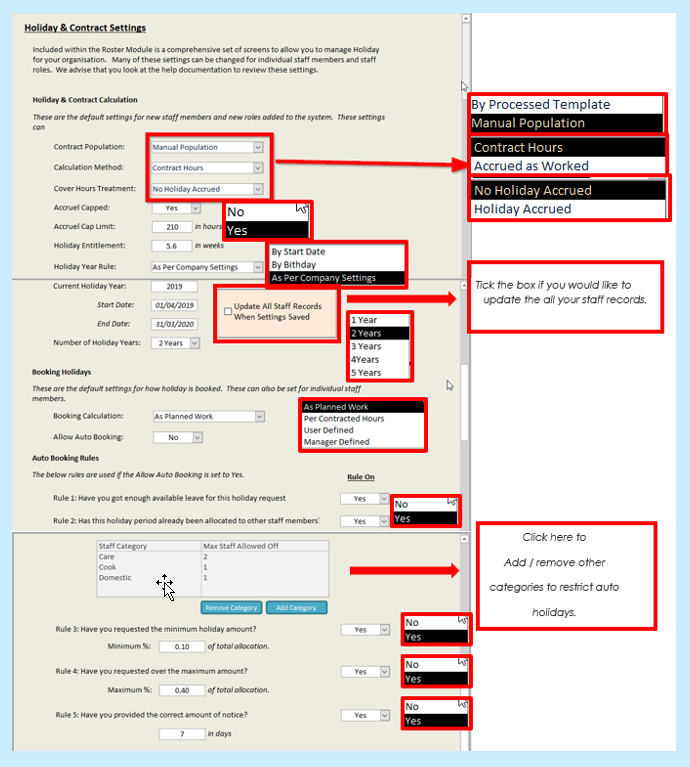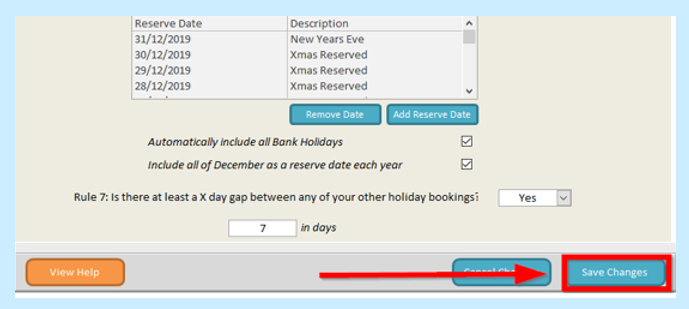 Once you are happy with setting up the Holidays, select Save Changes. If you have ticked the box to add settings to all staff this will automatically update your staff to this holiday template.
Setting up an Individual's Holiday on Care Control
Should you have any staff on a different contract then go into the individual's staff profile in Holidays and amend accordingly – select Add/Edit Staff Records: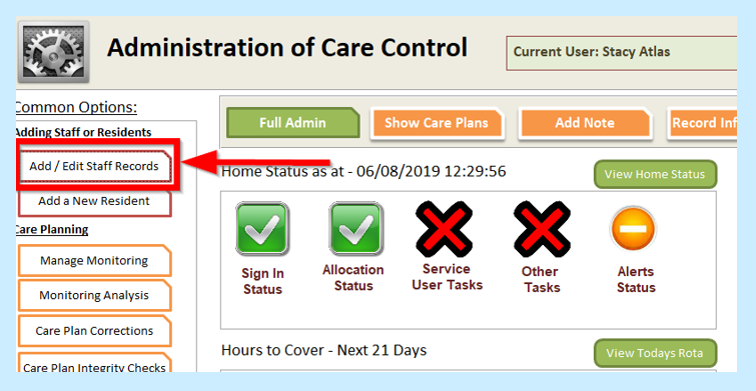 Find the staff member profile and select Holidays: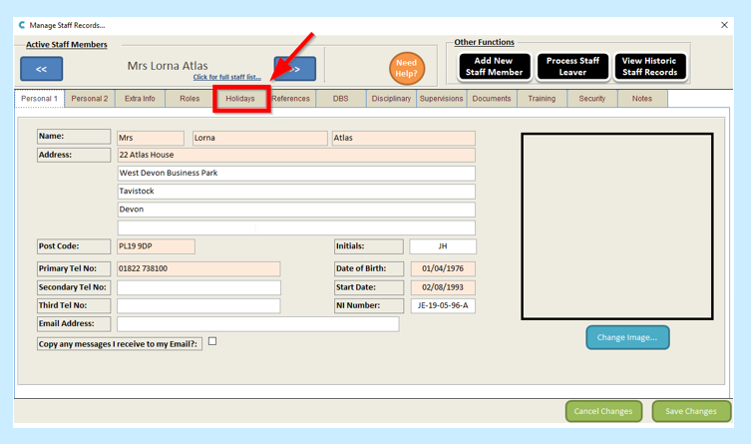 Select Holiday Settings: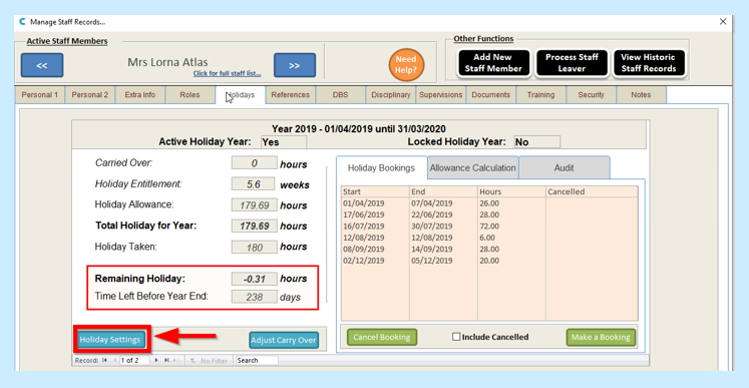 Amend the areas which are different to the Company template: