You can view Memories that have been recorded for a service user on Care Control Mobile. To access these Memories, click View Residents Care Plans on the Home Screen.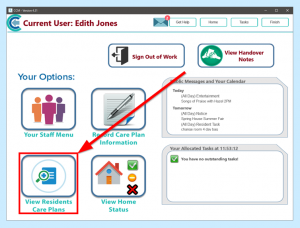 Select your service user from the list: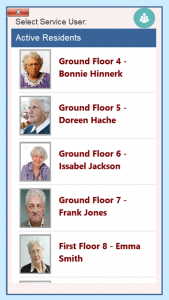 Open the menu on the left and select Memory Box Items: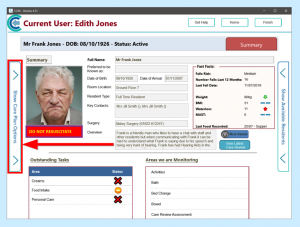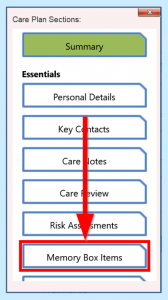 A display of Memories for the service user will appear. You have four different areas you can filter by:
Not Shown
Newest Items (selected as default)
Most Shown
Hidden Items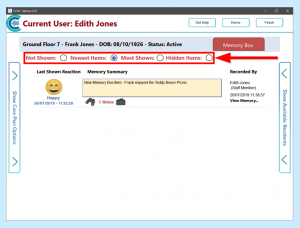 To view a Memory click View Memory.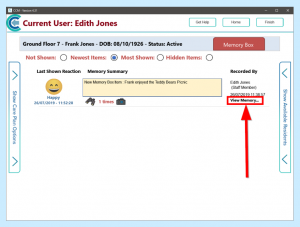 If the service user's reaction has changed, or you want to add a comment, you can do this whilst viewing the Memory: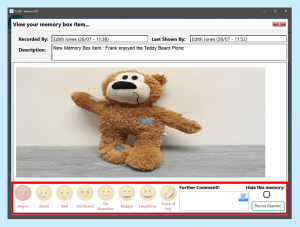 To exit without altering any information, click the X in the top right corner.