You will only be able to gain access to eMAR if you have medication rights.
To Sign In
Enter you four-digit pin number: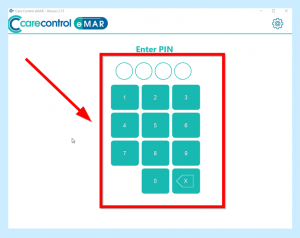 This will then take you to your medication screen or if you have medication Trolleys set up, it will bring you to this screen where you will need to choose which Trolley you require and click Continue: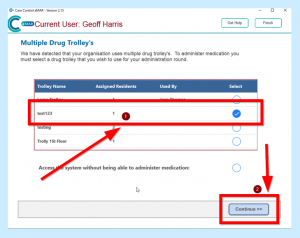 You will then need to click on GREEN Sign in to Administer: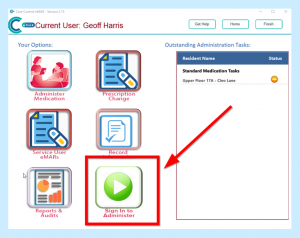 This will then tell you that you are signed into administer medication and you will need to click Okay to continue: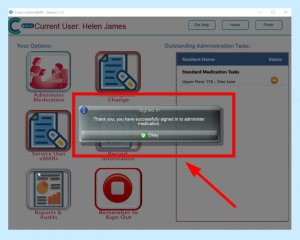 You can then continue and administer your medication.
To Sign Out of eMAR
When you have finished your medication round you MUST remember to sign out of eMAR. If you do not sign out then the next member of staff will not be able to sign in and administer medication.
Click on the RED Remember to Sign Out: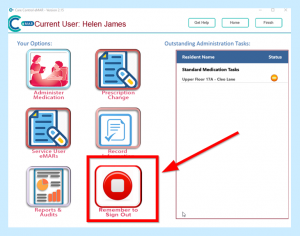 Then click on Finish at the top right of your screen: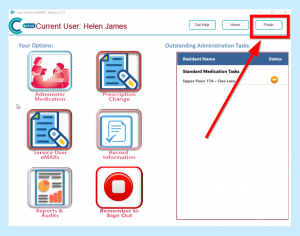 This will then sign you out of eMAR and it will be ready for the next person.