There may be times you need to make a correction on eMAR, for example you have chosen the wrong option when administering.
First you will need to click on the setting cog on the PIN screen: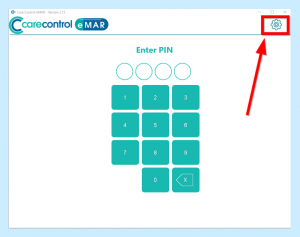 You will then need to enter your PIN and your Administration Password, then click Continue: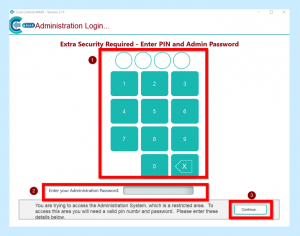 You will then see the Administration Settings screen.
Click on the tab to the left of the screen – Show Administration Options: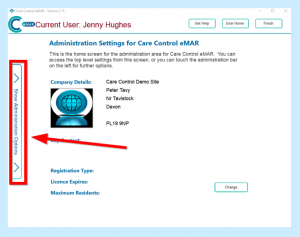 You will then see your Administration Options. Click on Corrections: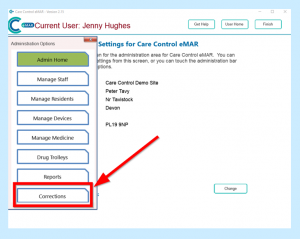 You will then be able to choose which service user you need to complete a correction on – just click on their name and you will see their schedule entries.
You will then need to click on the entry you need to correct: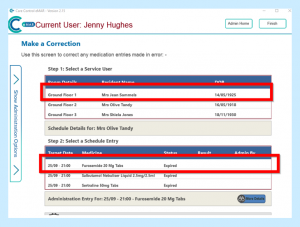 When you click on the medication you will see a screen on which you can make your corrections: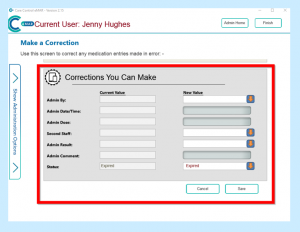 Here you can enter your corrections:
1 – New Value = Who Administered
2 – Admin Date/Time
3 – Admin Dose
4 – Second Staff = Second member of staff if required
5 – Admin Result = Choose if Administered, Destroyed etc
6 – Admin Comment = enter comment
7 – Status = Completed, completed late, Expired
8 – When happy click on Save, this will complete your correction.