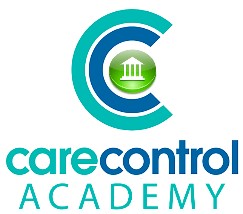 The Roster System has a feature in which you can allow a member of staff to access the rotas based on certain parameters such as Care Service Groups. You can view, add and amend these Filter Sets by going into the Roster System and clicking Settings.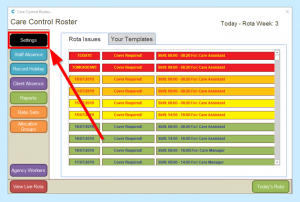 Select Filter Sets from the list on the left side.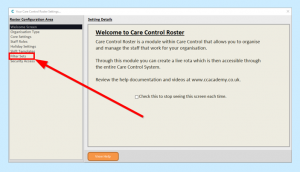 To start with you'll have no Filter Sets. To create a new Set, click Add New. To amend a Set, click Edit.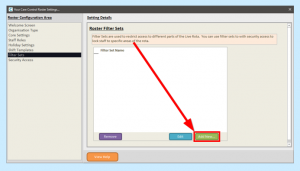 In the next window assign your Set with a name.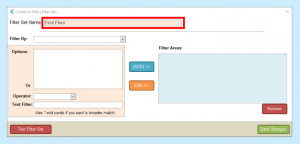 You have several options for how to filter the rota:
Care Service Group
Allocation Group
Service User
Staff Category
Staff Role
Staff Member
The Options box will display all possible options for the filter type you've selected. You can select one or more of these options by clicking (ADD)>>.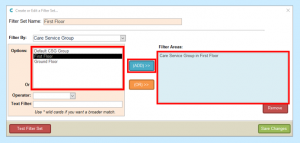 These Options can be mixed i.e. Care Service Group in First Floor and Staff Role in Care Assistant to show only care assistant shifts for staff who are assigned to the Care Service Group First Floor.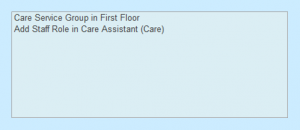 You can also use the (OR)>> button to give a different filter set i.e. Care Service Group in First Floor or Staff Category in Cook to show shifts that are in the First Floor Care Service Group or are set as Cook shifts but not necessarily both.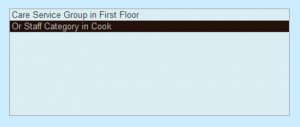 If you include a filter area but want to remove it, select the line and click Remove.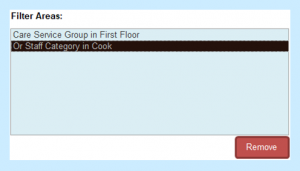 You can also create Text Filters. You'll need to select an Operator first. You have the options of:
Equal To (is an exact match)
Not Equal (does not include the text)
Greater Than (includes the text but is longer i.e. the text "bleed" would give results like "bleeding")
Less Than (the results will be a section of the text i.e. the text "bleeding" would give results like "bleed")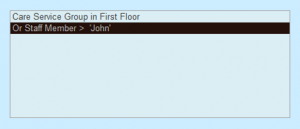 When you are happy with your Set, click Save Changes.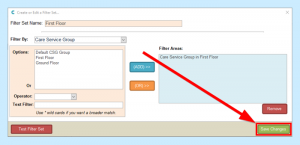 You can test which results your Filter Set will give by clicking Test Filter Set. You will need to Save Changes before doing this.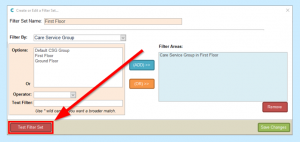 This will show you all matching and excluded clients and staff members.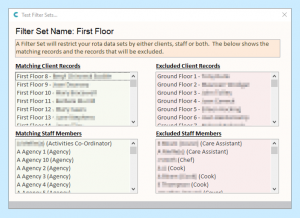 The Filter Set can now be used to filter the Live Rota.