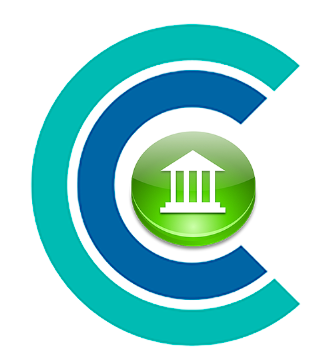 You can grant your administration and management staff different levels of access to the Roster System. To do this, click on Settings within the Roster System: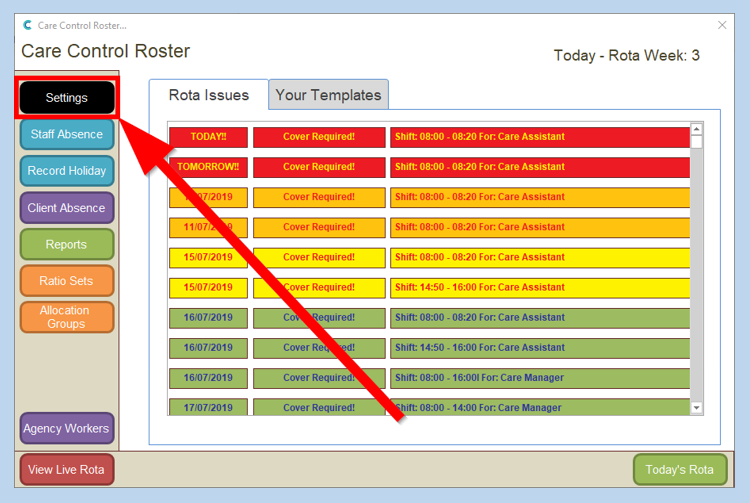 Click on the Security Access section: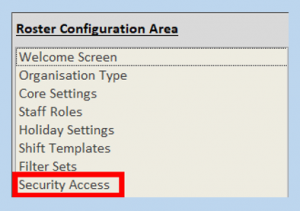 If the staff member doesn't appear on the list already, click Add New: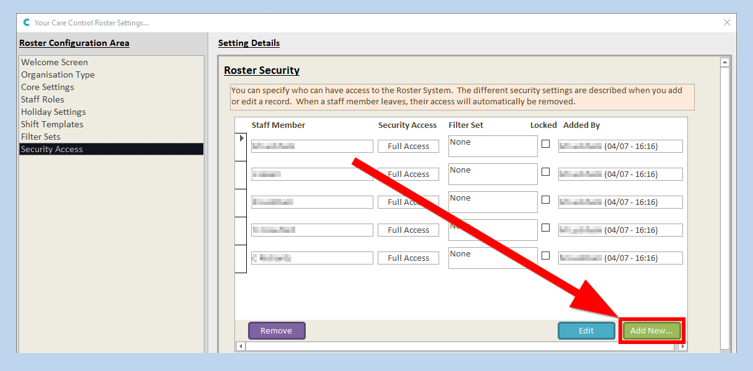 In the next window select the staff member you want to allow access for, select their Security Level, Filter Set (this is optional) and whether they are locked to this Filter Set.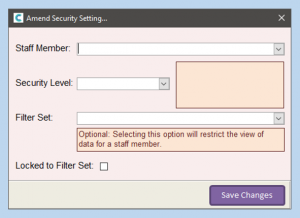 The available Security Levels are:
| | |
| --- | --- |
| Security Level | Areas Allowed to Access |
| Full Access | Access to all areas including settings, security and filter sets. |
| Full Administrator | Change all data set, you just can't change any settings. |
| Template Administrator | Change all template data, including processes templates. Also Rota Admin! |
| Rota Administrator | You can't amend or edit Templates, but you can do everything with Rotas. |
| Rotas Only | Access to the Rota to add, amend or remove shifts. Some bulk operations are switched off. |
| Simple | Easy access on CC Mobile and Windows to adjust shifts if needed. Great for senior team members. |
When you are happy with the access settings, click Save Changes: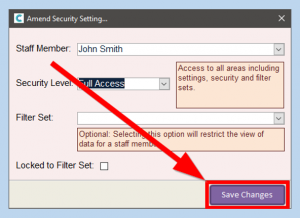 Your staff member will now appear in the list.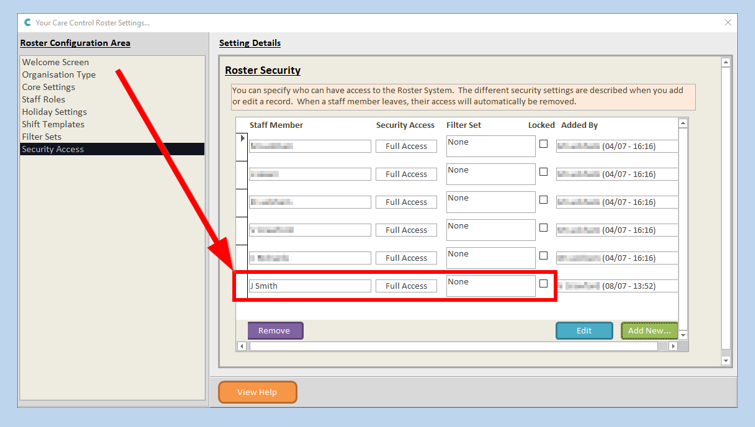 To amend the security level, click the record selector (the white box beside the staff member's name) and click Edit: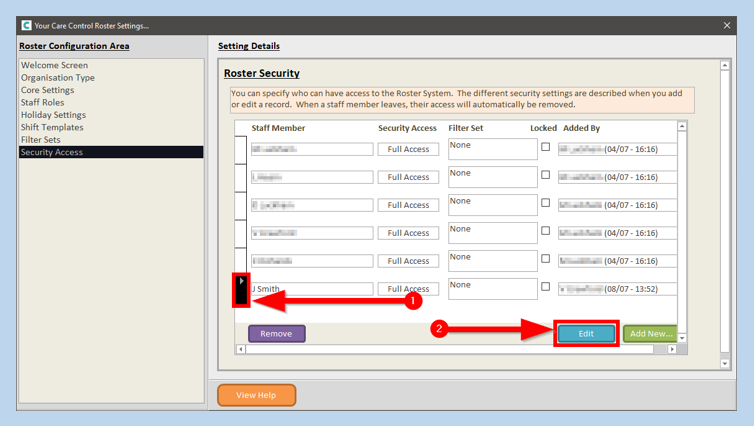 This will open the same window as before. You can amend the Security Level and Filter Set settings and then click Save Changes when you have finished.