To add multiple documents in one go to the document library you will need
to access the Administration of Care Control on Care Control Windows.
Select Communication Area.
Select Document library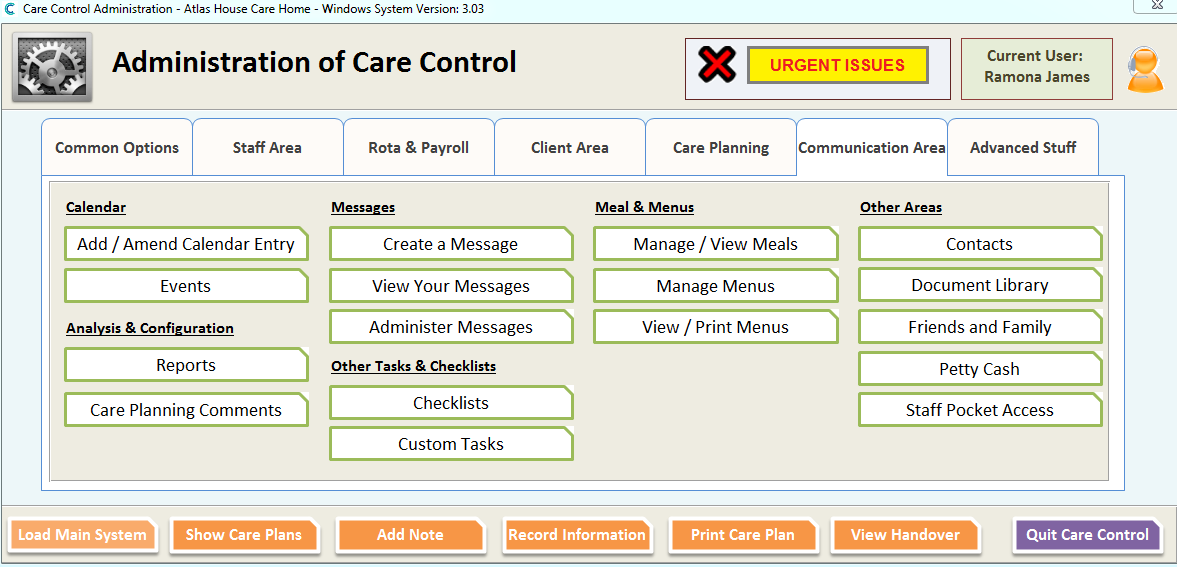 In the bottom left corner of the menu, select Bulk Load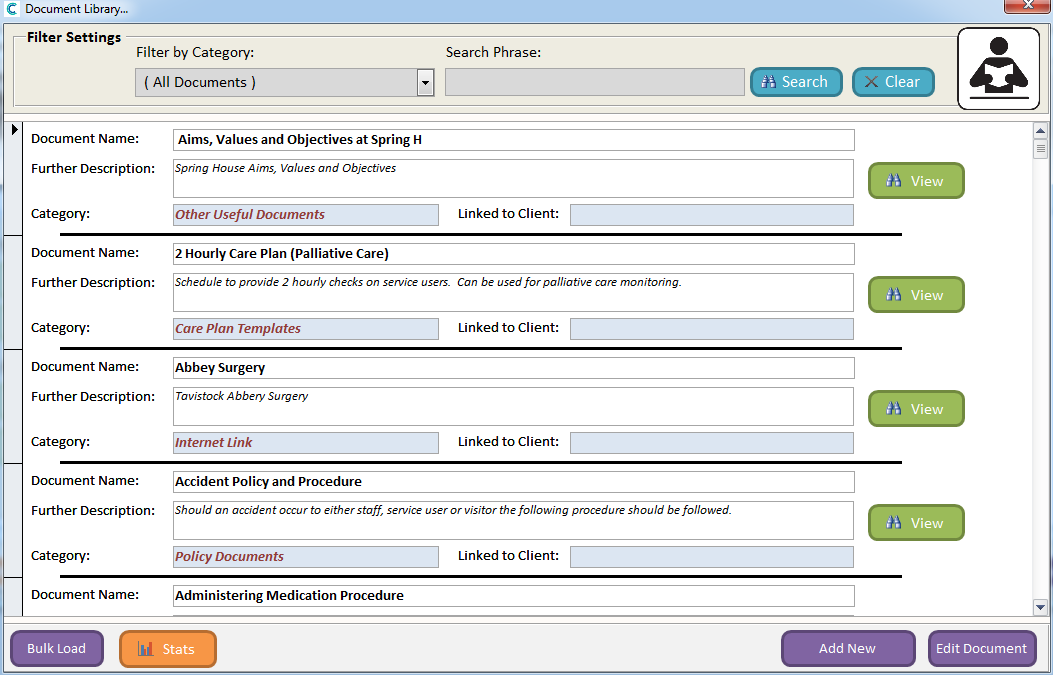 Next, you need to select the folder you wish to upload. Select Browse to the right of Select Directory.
You need to make sure that all the files you wish to upload are stored in the same folder on your PC.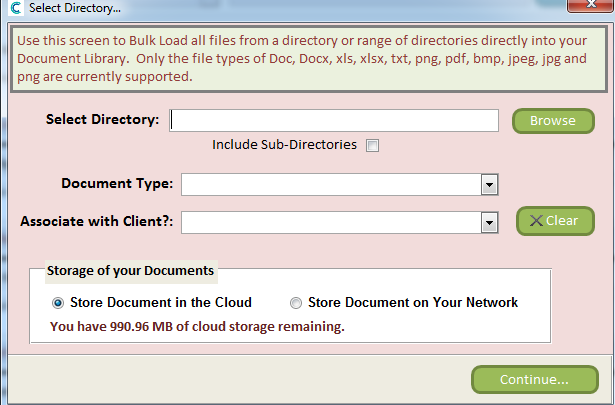 Once found, highlight the folder and select OK.
Select the document type from the drop-down.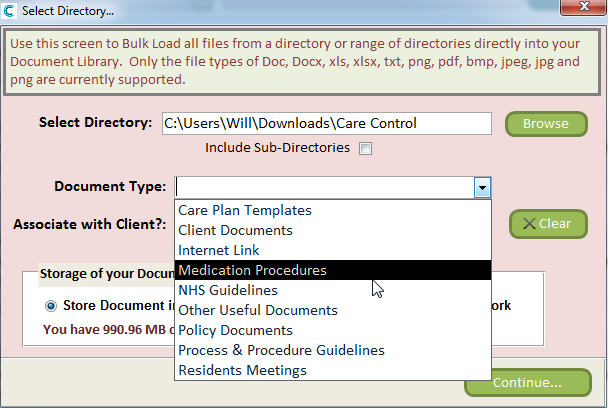 If you would like to associate the documents with a particular service user, select their name from the drop-down.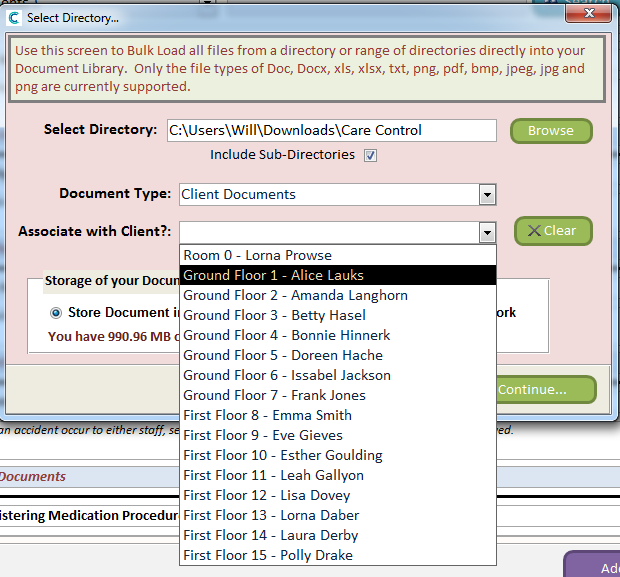 Select Store Document in the Cloud and then Continue.

Here you can individually alter the document types by selecting in the Document Type drop-down.
Once finished, select Continue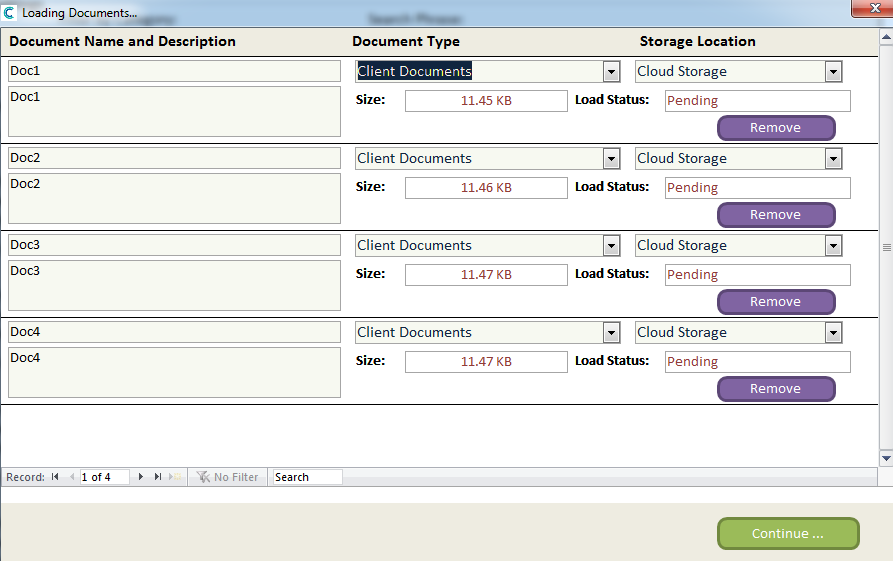 The documents will now be available in your document library.
When uploading, if you receive the message One or more of your documents could not be loaded. Please check the list it is possible that the document is open on your PC. Close it and try again.