When your staff are working out in the community and use their pocket devise to check in and out of your Service User's visits, you can view these times and the distance from the Service User's home that your staff checked in and out of.
First you will need to make sure that all of your Service Users' locations have been uploaded.
You will need to go onto the Full Admin page and then to the Client Area and select Client Geo Coding.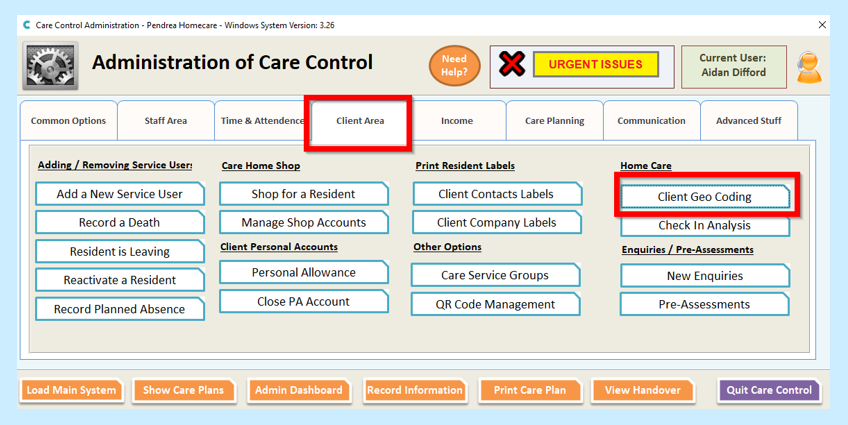 Here you will see your Service Users in order.
You will need to Load All Missing Locations if this is the first time you are using this area.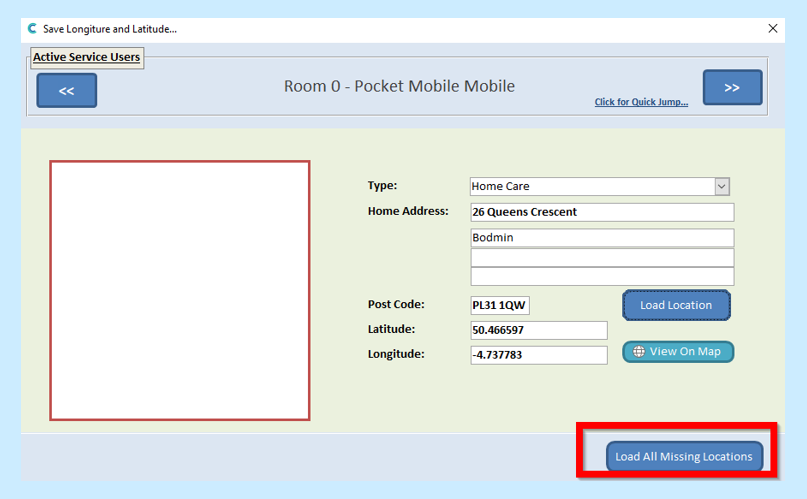 If you are just updating information for one Service User only you can enter the information and then select Load Location.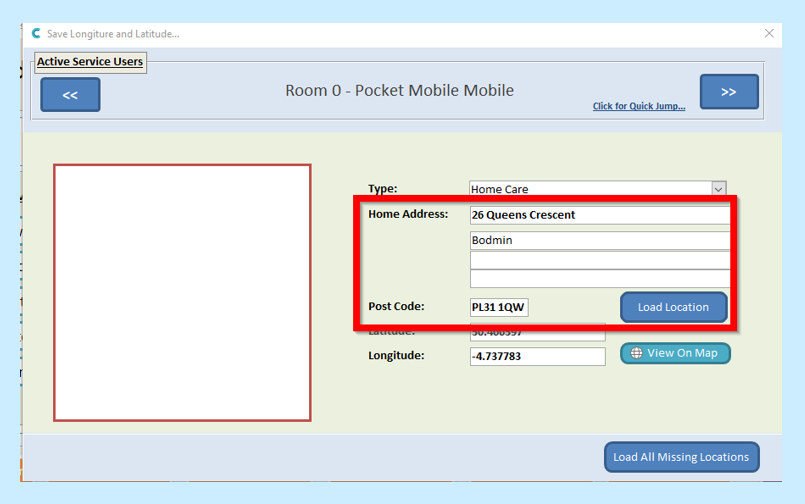 You can also View the location On Map.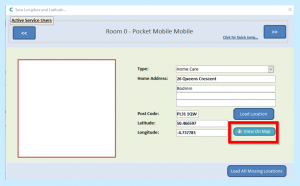 Once you have this information loaded you can then view your staff check in and out times.
To view Check in and out times
Go to your Full Admin Page, to Client Area and then select Check In Analysis.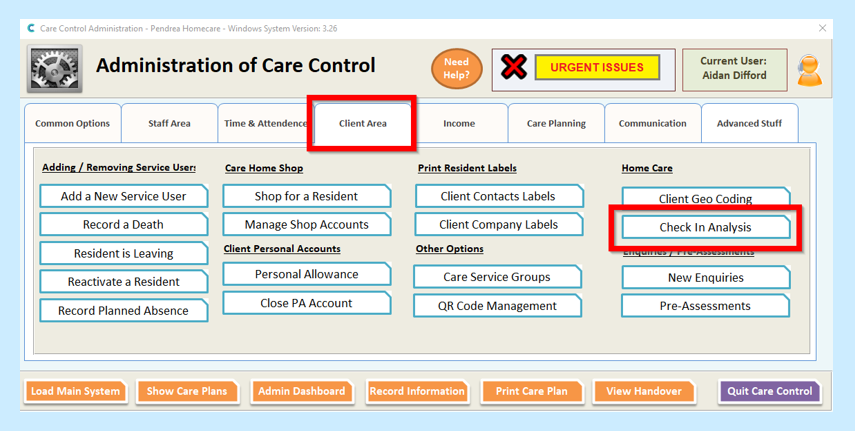 On this screen you can choose to see all Check In and Out times for all Service Users or you can choose to view just one person's visits by selecting the Service User from the drop-down list and Apply the Filter.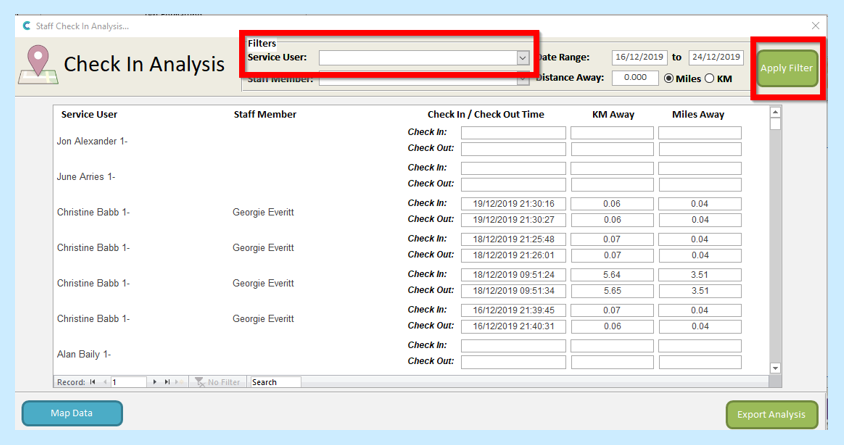 You can also choose to view visits by Staff Member and Apply the Filter.

You can see how far away your member of staff was when they checked in and out of their visit.
You can choose the date range to search for both your Service Users and Staff.

You can choose to Export this data to Excel by selecting the Export Analysis button.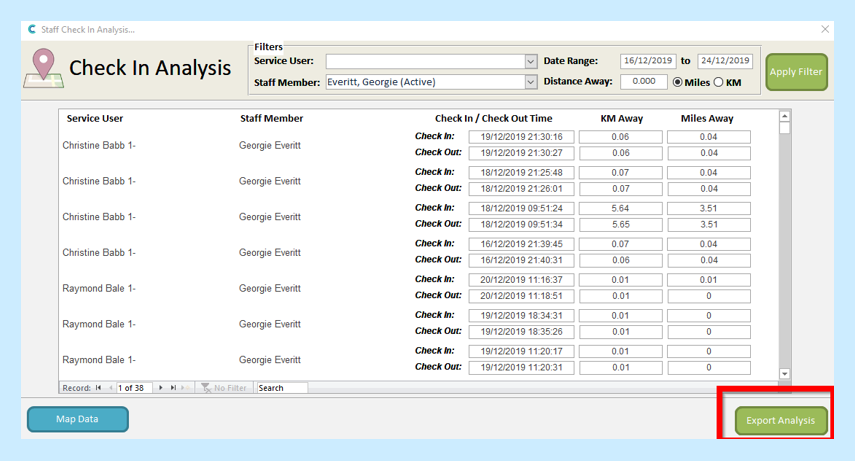 Unfortunately, the Map Data button is not yet activated.