You can add photos, videos or URLs to a service user's care plan so that they can reminisce and share memories. This can be added with the Memory Box feature on Care Control Mobile.
To record a Memory, click on Record Care Plan Information from the Home screen and then More Options.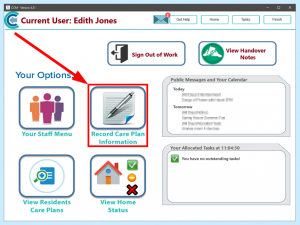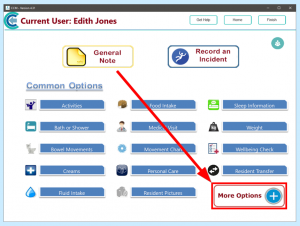 Memory Box will appear in this menu: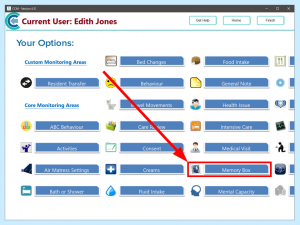 You can select as many or as few residents as you like. The usual Select All option is available for in-house events such as birthday parties: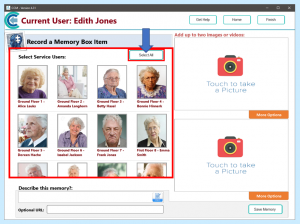 To take a photo with your device's camera or load one from the photo gallery, click one of the boxes labelled Touch to take a Picture: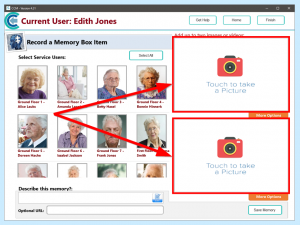 You can add videos or use the advanced picture editing feature by clicking on More Options: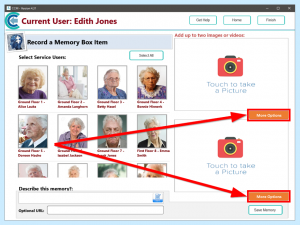 You can add a URL for a website i.e. a video on YouTube that the service user enjoyed: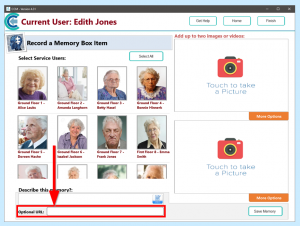 You will also need to add a description of the event or memory: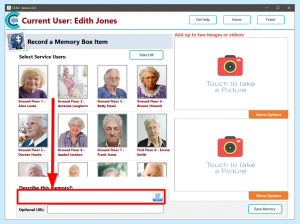 Once you are finished, click Save Memory: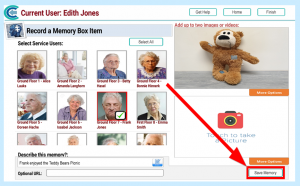 Your memory is now saved. This will now appear as a Resident Task on the system as Memory Box Item Waiting. Click to open it.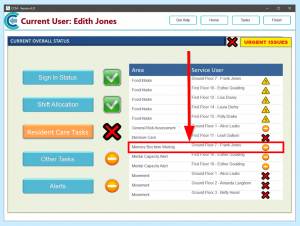 The following screen will open: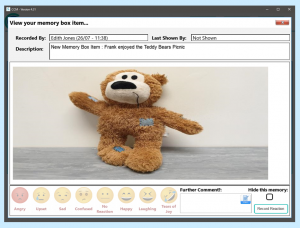 You will need to record the service user's reaction to the memory/event by clicking on the emojis on the bottom of the screen.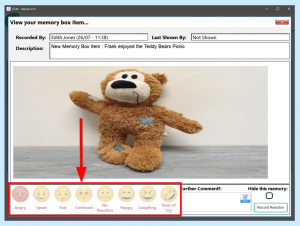 You can also record any additional comments in the Further Comment? box.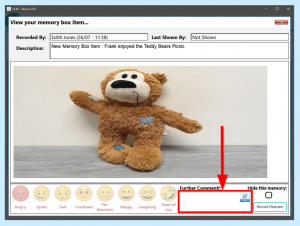 If the service user doesn't like the memory or it distresses them, you can Hide this Memory: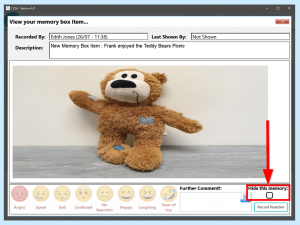 When you have finished, click Record Reaction.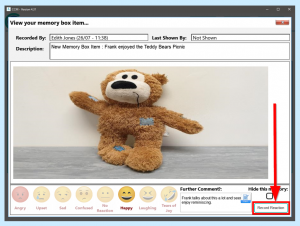 You will get a message informing you that the Reaction has Saved.