With any invoices raised on Care Control, you can mark them as having been paid including the payment type and the date of payment. To do this, go to Record Payment in the Income section.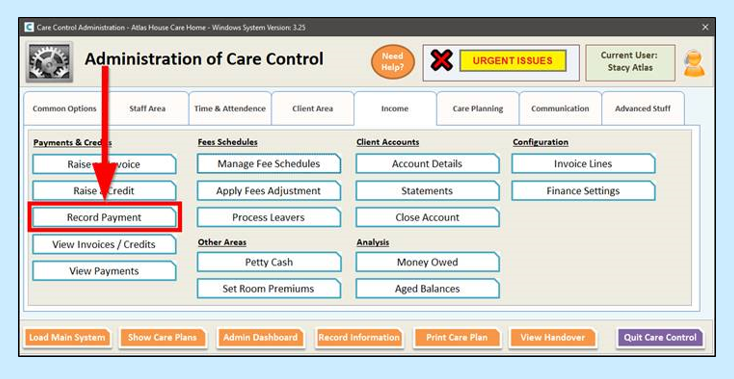 Here you can Select the Service User to bring up their payment information.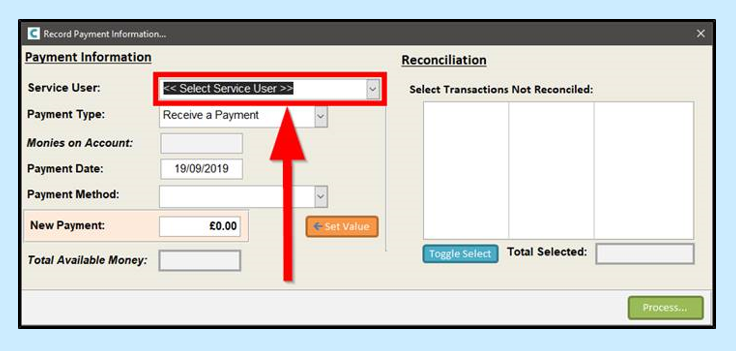 Select the transaction you want to record a payment for on the right. You can select multiple transactions if required.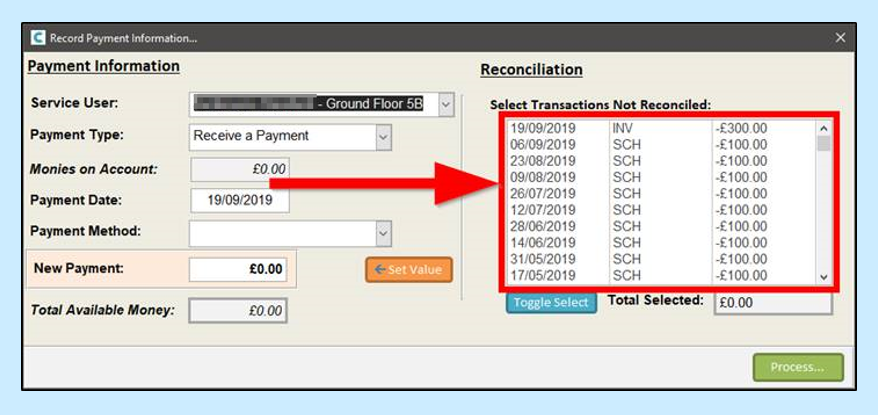 The total payment amount for the selected transaction(s) will appear below.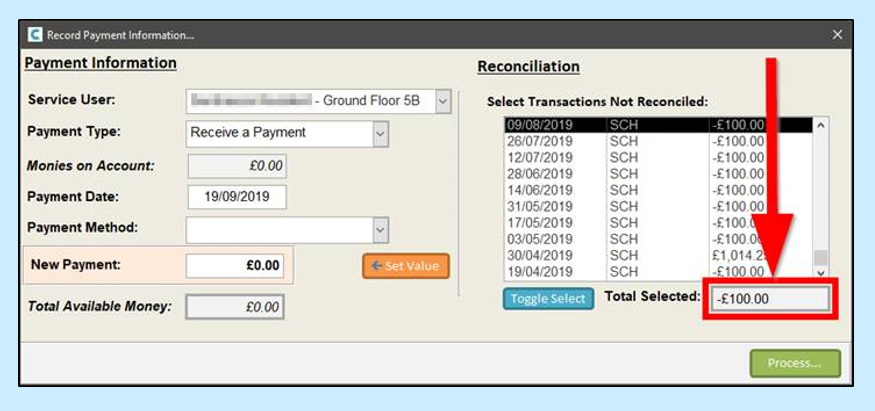 On the left, you can add the Payment Type (Receive a Payment, Make a Payment of Reconciliation Only), Payment Date, Payment Method and the payment amount.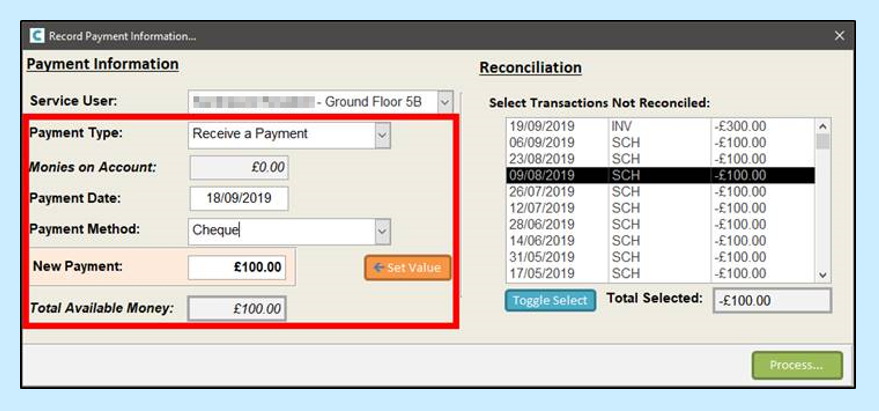 When you are happy, click Process to save the payment. The transaction will then be set as reconciled.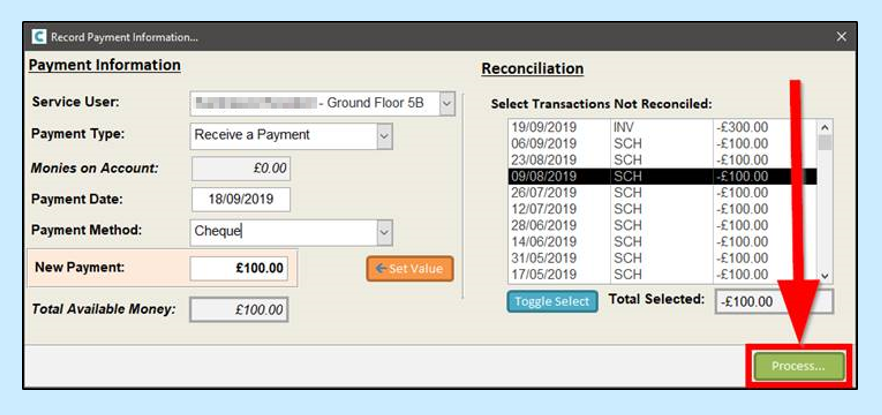 Another way or recording payments is to open the View Invoices/Credits area within the Income tab.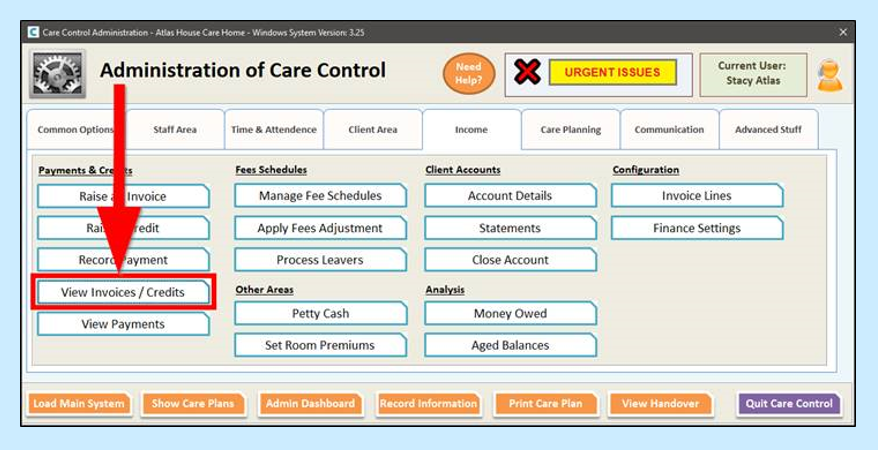 All generated invoices will be showing. You can filter them by selecting the Service User and choosing No in the Reconciled option. Click Load Data to filter.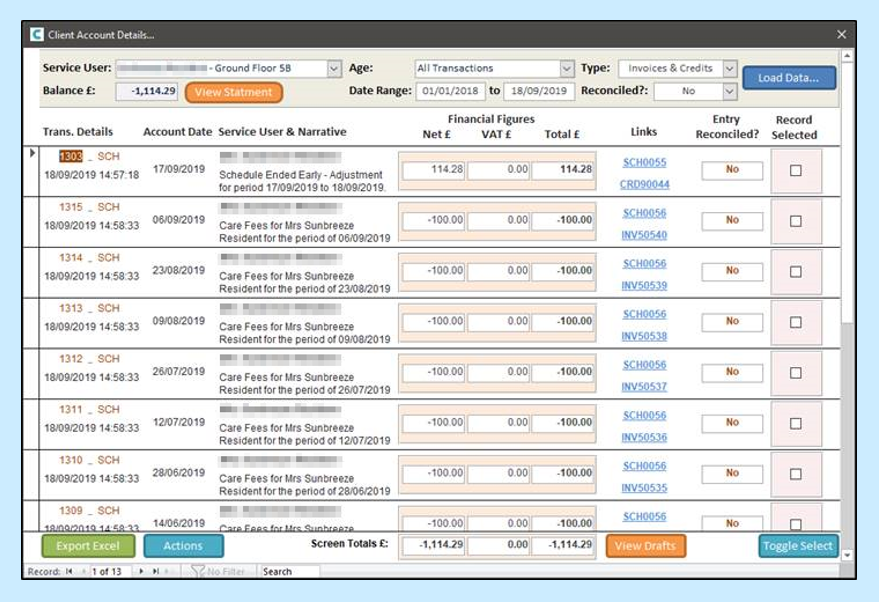 Click the tick box to the right of an invoice to select it and click Actions. You can select multiple invoices at once, though this would give them the same payment date.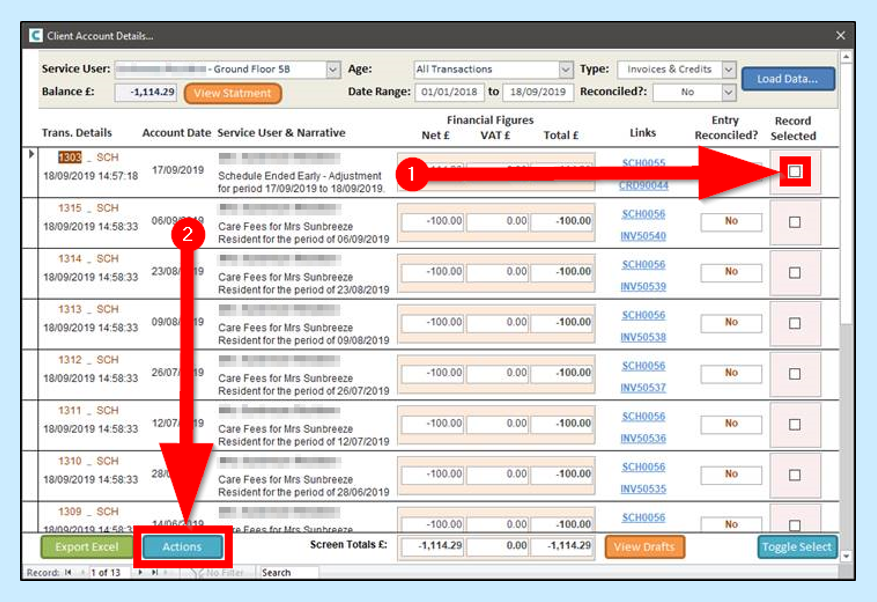 A small menu will appear- you will probably want the Process Payment option.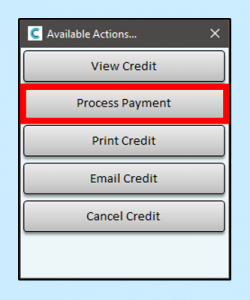 Next you'll need to select the Payment Method and Payment Date. Press Continue when this is entered.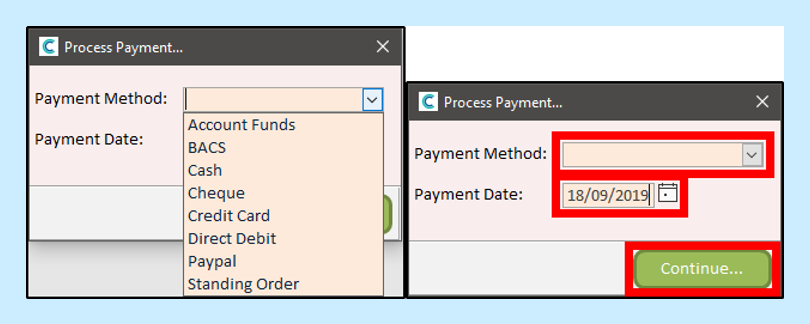 This will then show as Reconciled on the system.