To record a visit from a medical professional, you can use the Medical Visit recording option. You can access this on Windows from any of the main screens.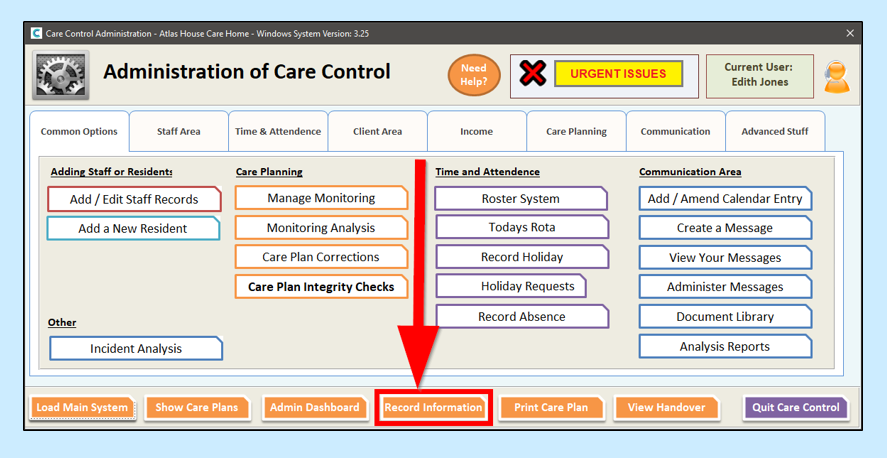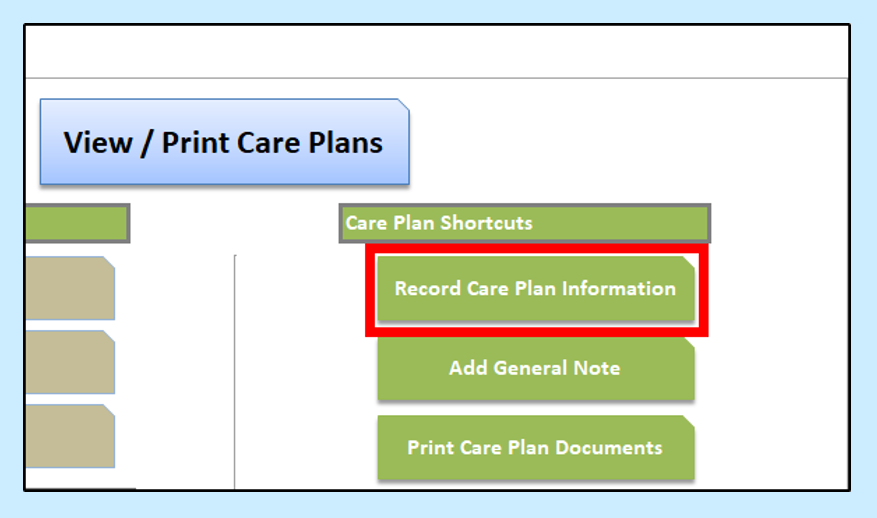 Medical Visit is one of the recording options in the Common Options tab, so you don't need to search for it.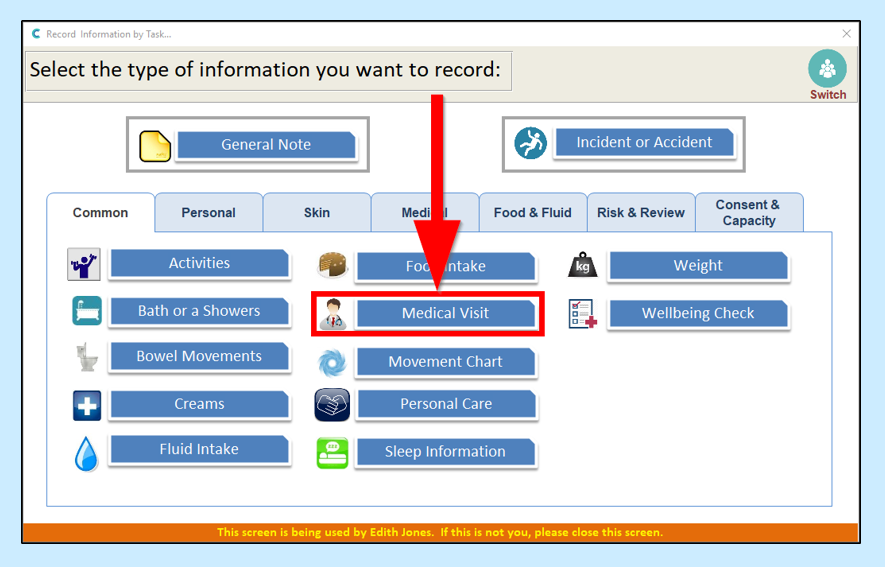 Select your service user from the list, then click Continue.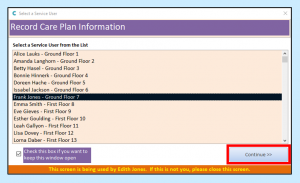 You will need to enter: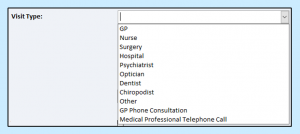 If the visit was related to a Health Issue then you can associate it from here.

If you want the visit to be Red Flagged then this can be selected here.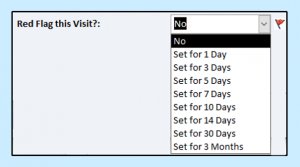 When you are ready to save the visit, click Save Medical Visit.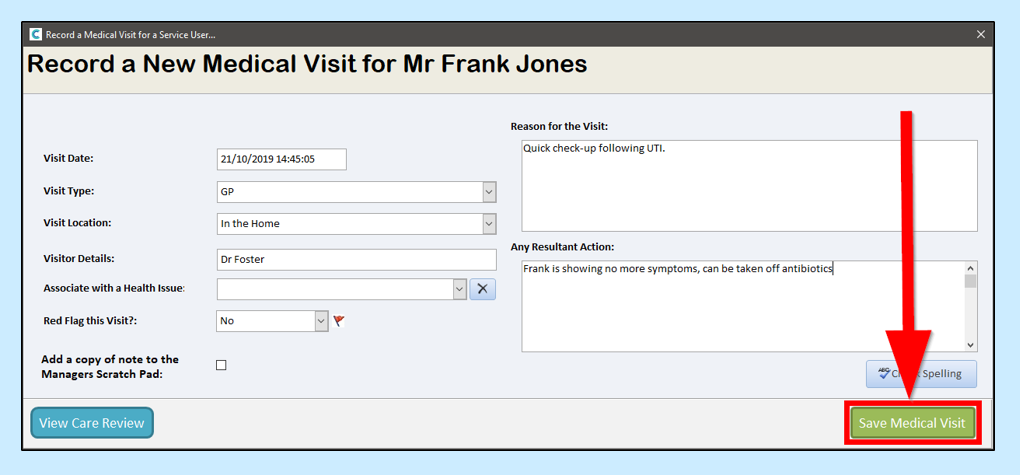 A message will appear to let you know that the visit has been saved.