*Before you build your Template you will need to set your shift templates*
You will need to go into Roster Settings, into Settings and then select Shift Templates.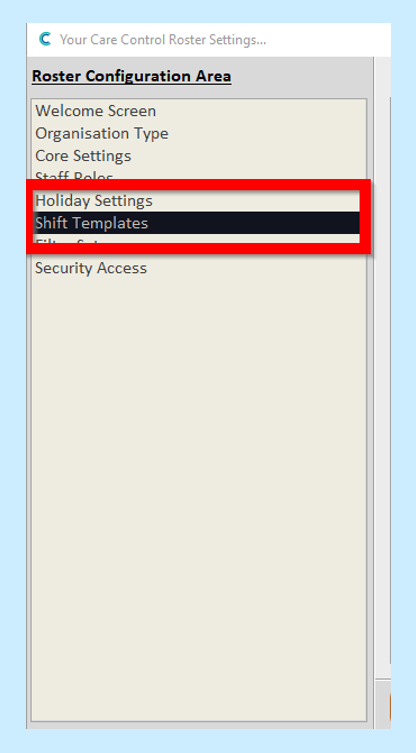 You will then need to select Add New.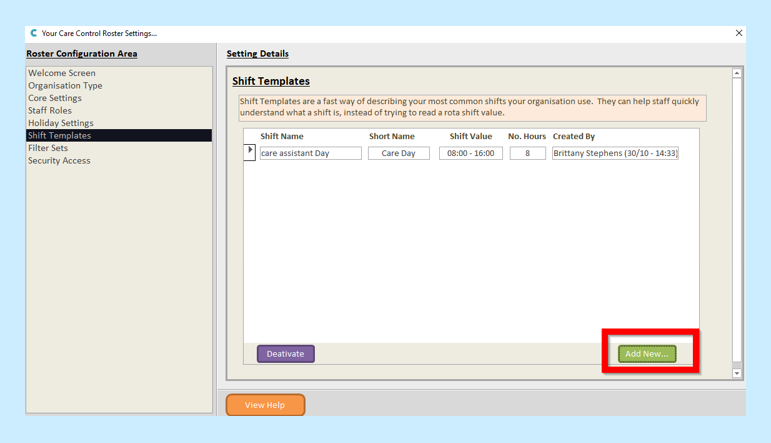 You then need to name the Shift, give the Shift a Short Name and the Shift Value.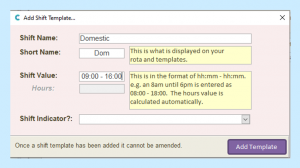 You can also choose a Shift Indicator if you wish.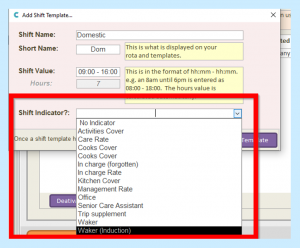 When you have entered your information you will then need to select Add Template.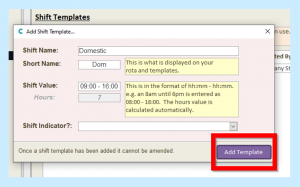 You will see a message asking if you are sure you want to save – select Yes.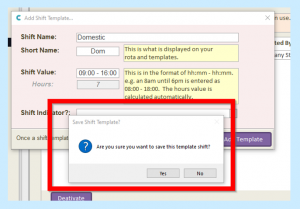 You will then see your shifts building up.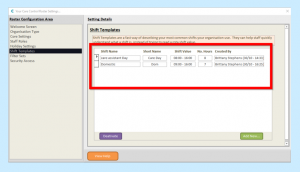 Once you have finished adding your Shift Templates you can then move on to building your template – see "Rota – How to Build a Template and Allocate Shifts" help document on www.ccacademy.co.uk