To record when your staff are absent from work you will need to go into Full Admin, select Common Options and then the Roster System.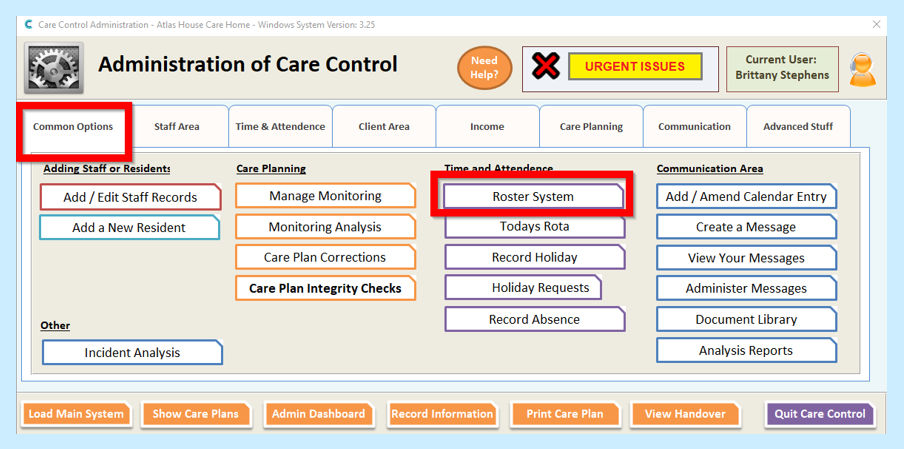 You will then need to select Staff Absence.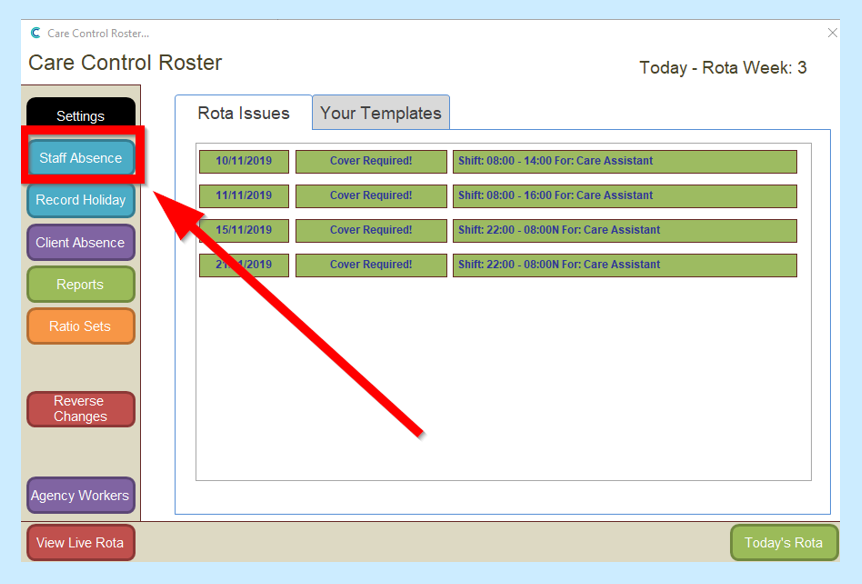 You will then see the screen below.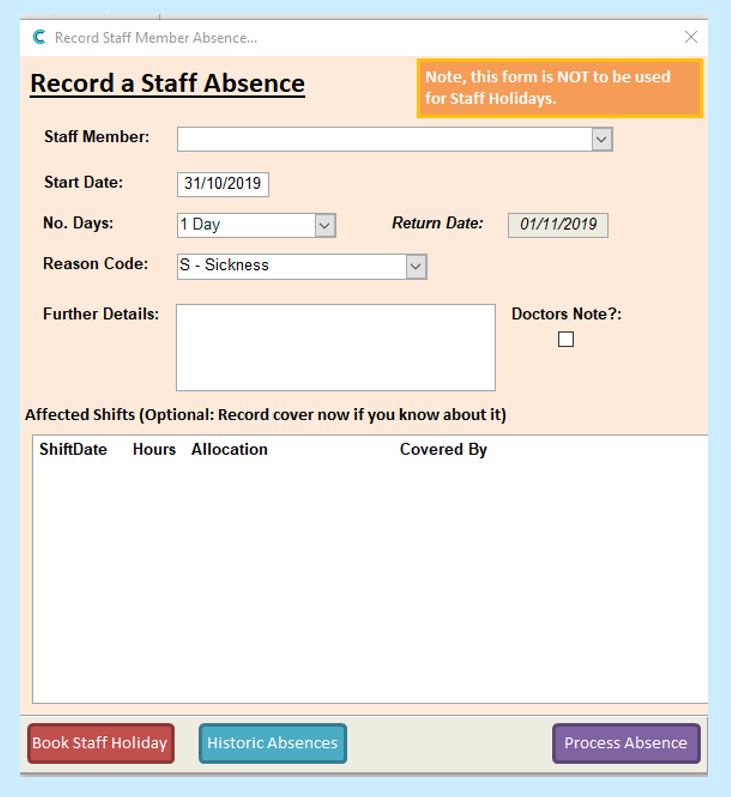 You will then need to select the Staff Member from the drop-down box.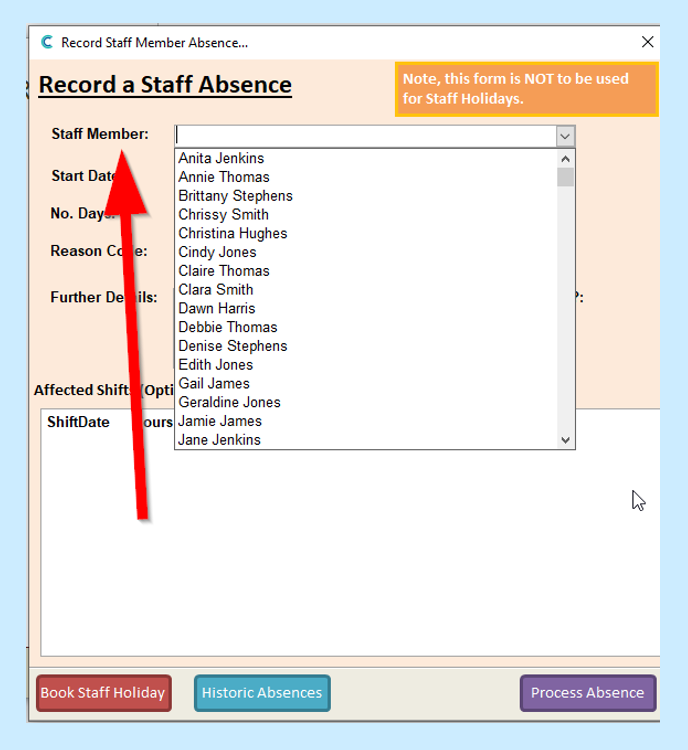 You then need to fill in the Start Date of the absence, the Number of Days and enter a Return Date if known.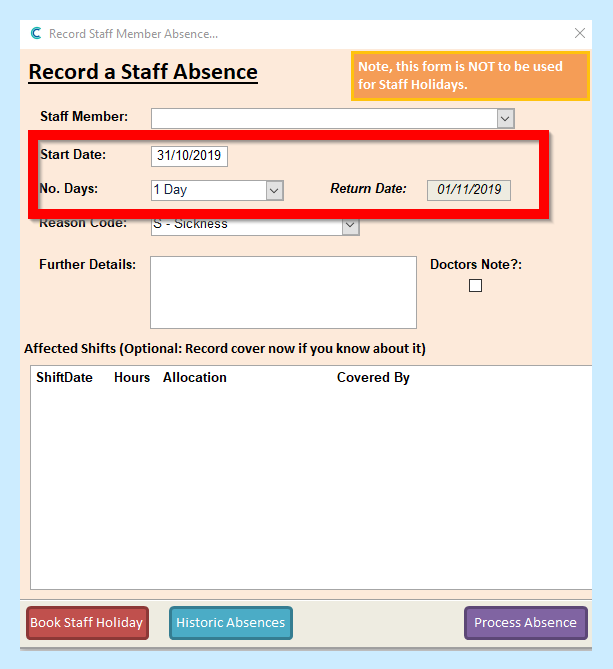 Then you will need to select the Reason Code for this absence.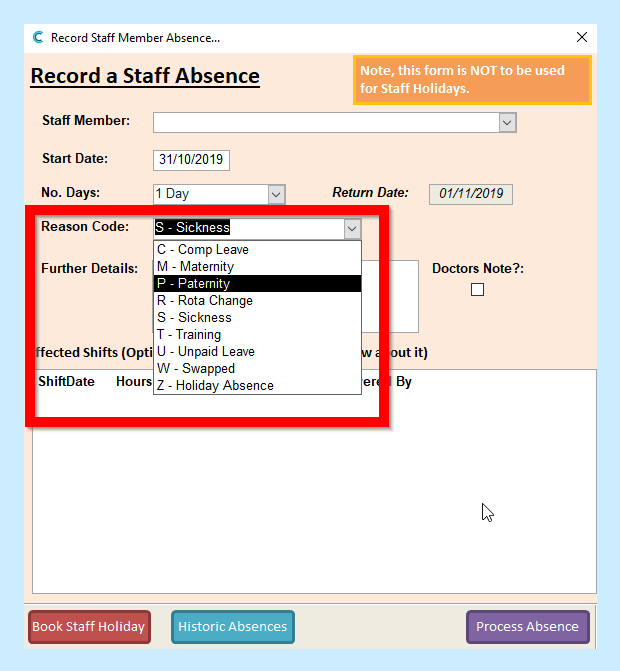 You can enter Further Details if you have any and you can also tick to confirm that you have been given a Doctor's Note.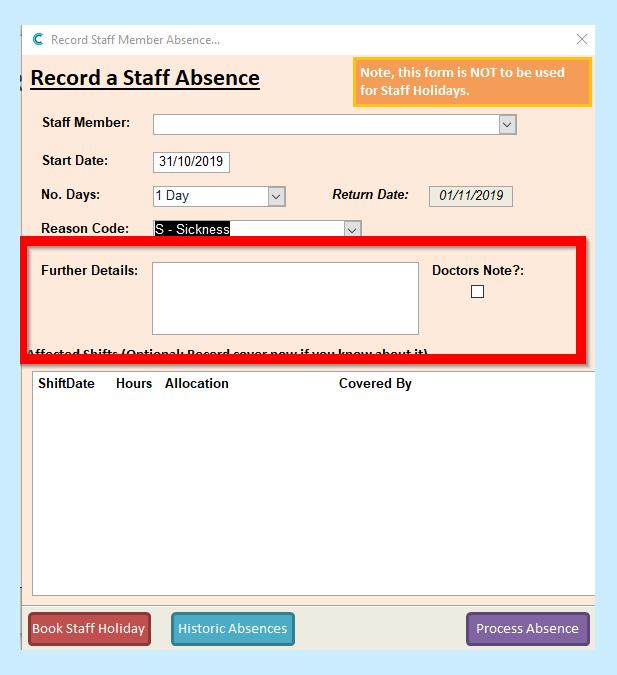 You will see your member of staff's shifts that will be affected by this absence.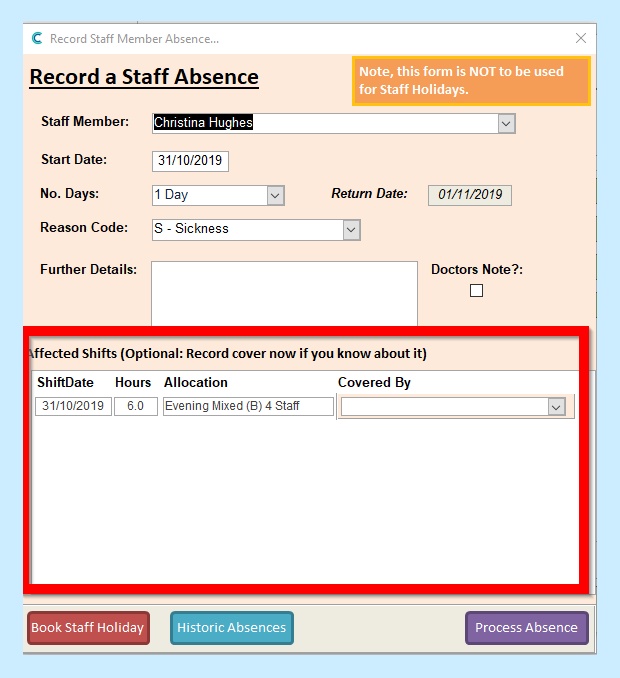 If you know who is going to cover these shifts, you can enter this here as it will show on your Rota. If you do not know, then leave this blank and the shift will show on your live Rota to be covered.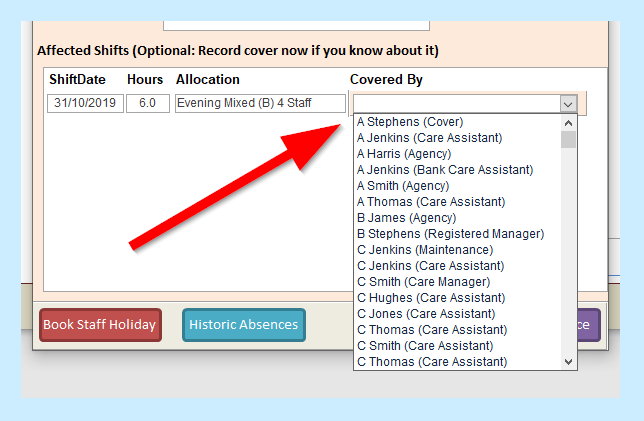 When you are confident with the information you have entered you can then select Process Absence.