If you have created a Rota and you no longer require it you will need to select Your Template and then select Remove Template.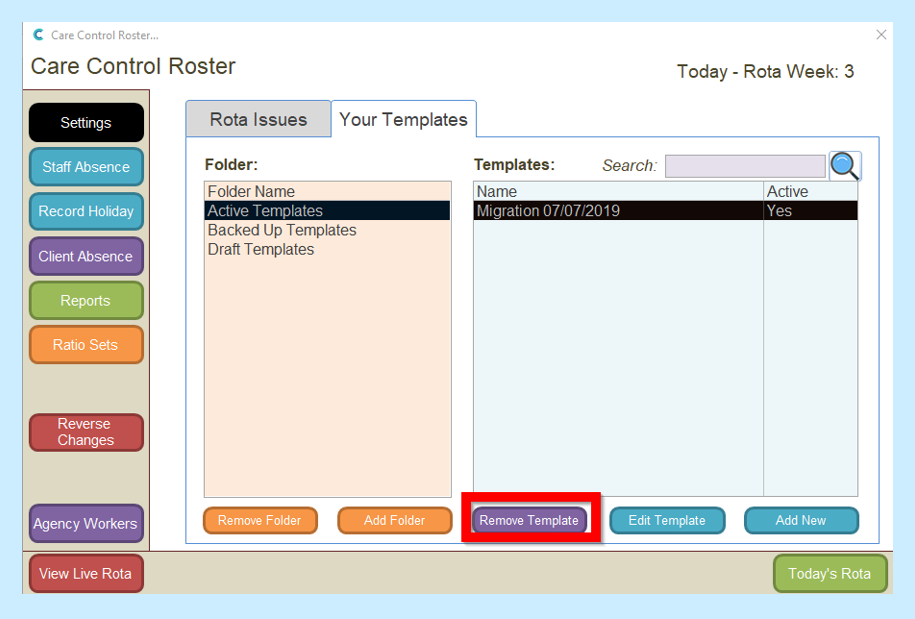 You will be asked Are you sure you want to remove this Roster Template?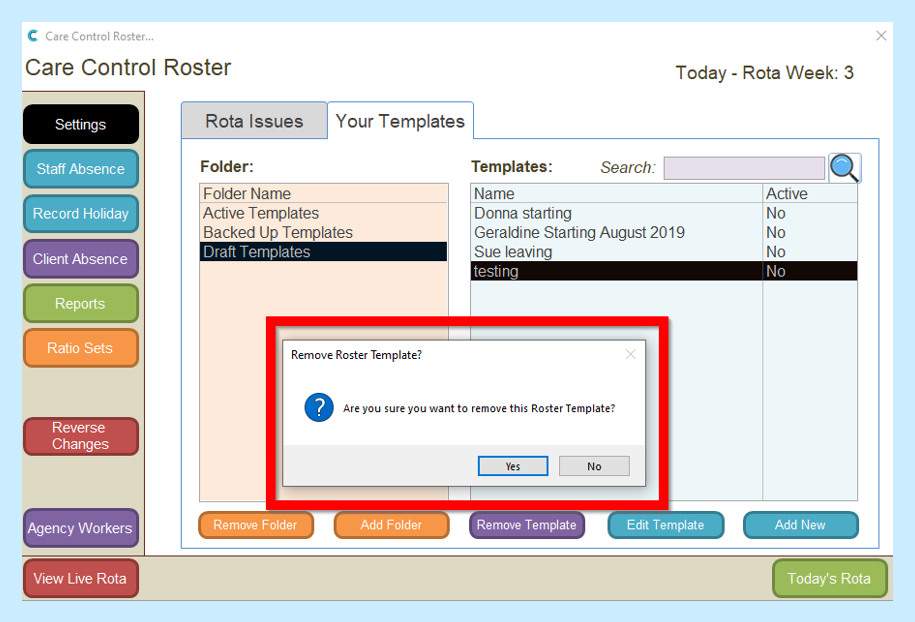 You will then see a message telling you that Your roster template has been removed. Select OK.