At times it is useful to have what you require to print ready to go. For example, if one of your service users has to go into hospital you can create a pack that can be printing the information required while you are assisting your service user to get ready or while you are talking to paramedics.
Go to the Print Care Plan tab on your full admin page.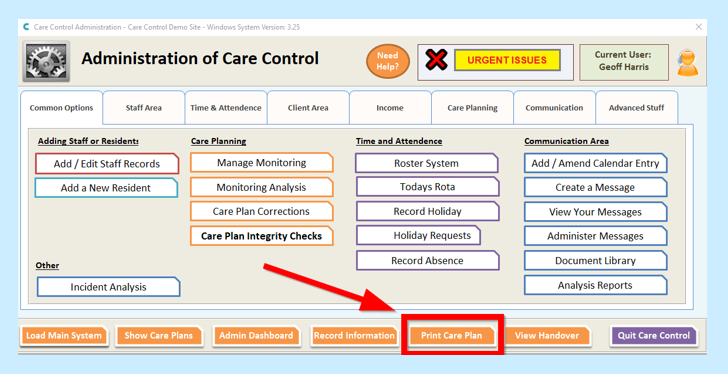 This takes you to the screen below.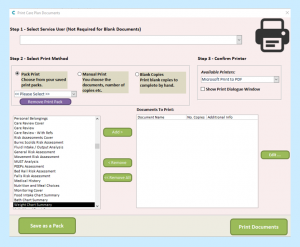 Select from the list of print options on the left and ADD them to the Documents To Print.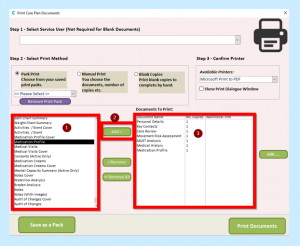 Once happy with the Documents To Print, click on Save as a Pack.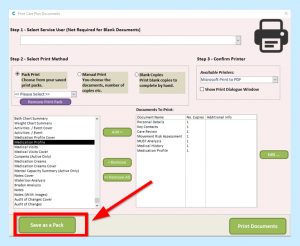 You will then be asked to enter a name for your pack, when you have chosen the name of your pack click OK.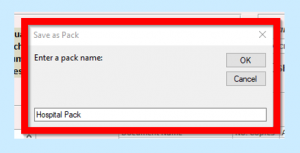 You will then see a message to say that your Print Pack has been saved.
You will then be able to choose your Pack from the drop-down list.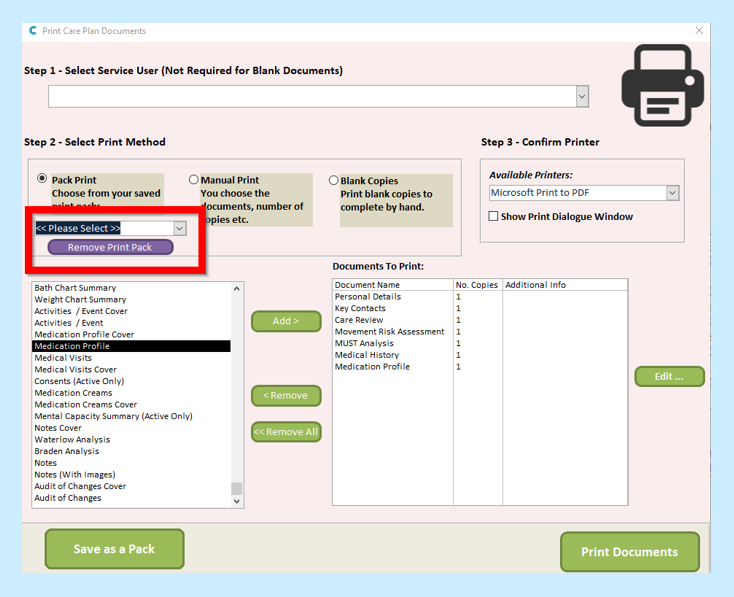 When you need to print you will just need to:
Select the Service User from the drop-down
Select your Pack
Click Print Document