Sometimes you may need to check and print out your Custom Tasks that you have asked staff to complete.
You will need to go to Full Admin and then select Analysis Reports.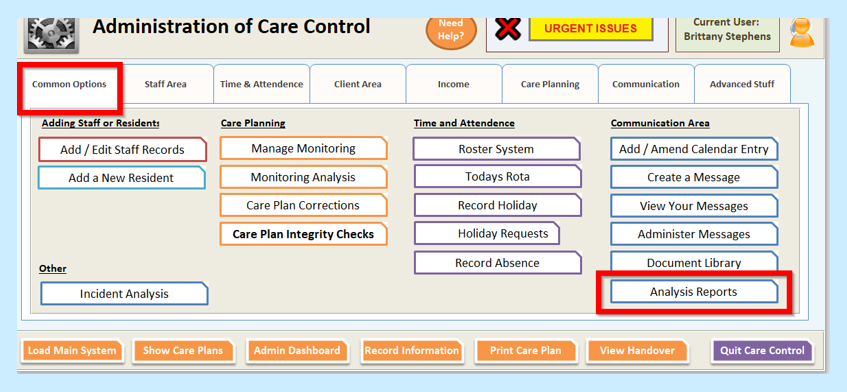 Then you will need to select Task Analysis in the Report Category, then Custom Task Analysis 90 Days and finally Run Report.

You will then see a list of all Tasks, the Date they were Completed, by whom and any comments.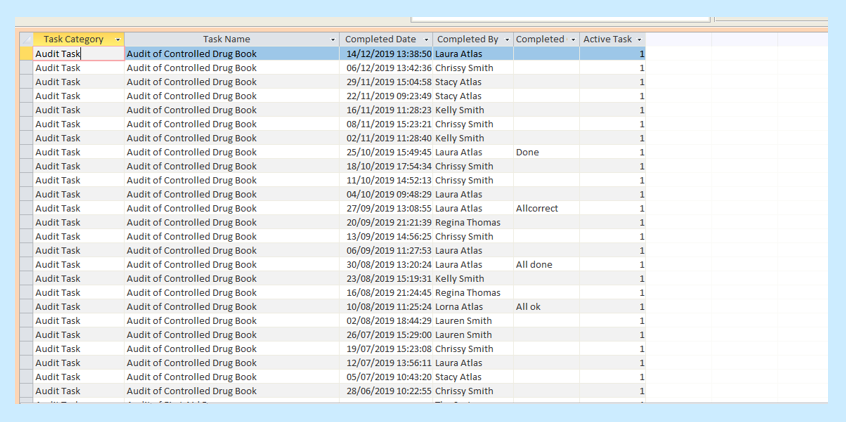 You can then export this to Excel where you can then manipulate the data to suit your needs and print.