Sometimes you may need to have a member of staff come in to help, for example you have a new service user arriving and you feel it would be beneficial to have that extra member of staff on the floor.
You will need to go to your Full Admin page, select Common Options and then Roster System.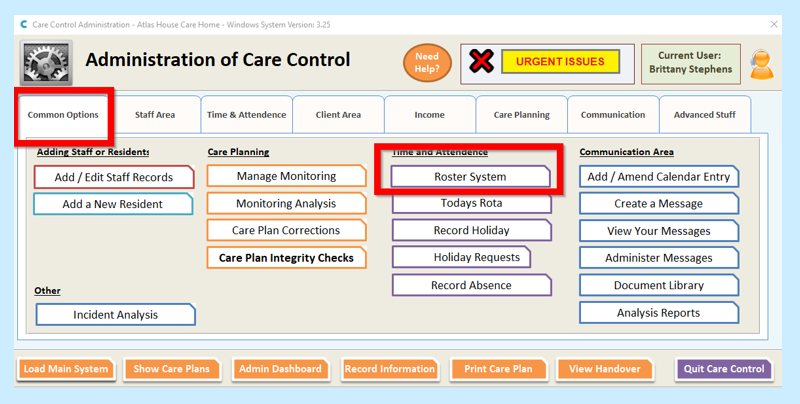 Select View Live Rota.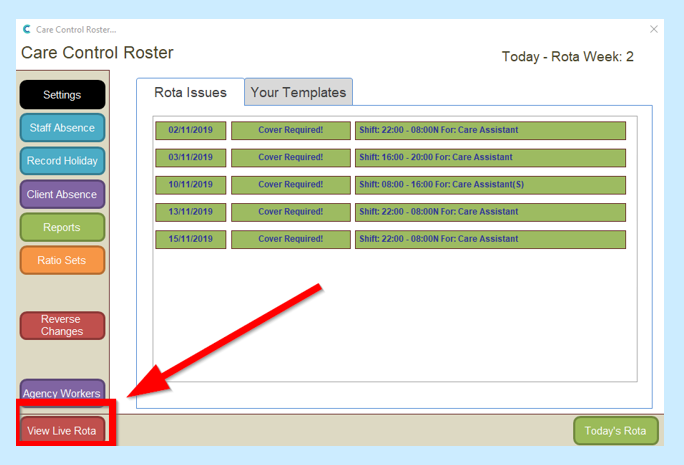 Find the date you require and then next to that date select the green plus button.

This will then bring up the admin board to the right of your screen.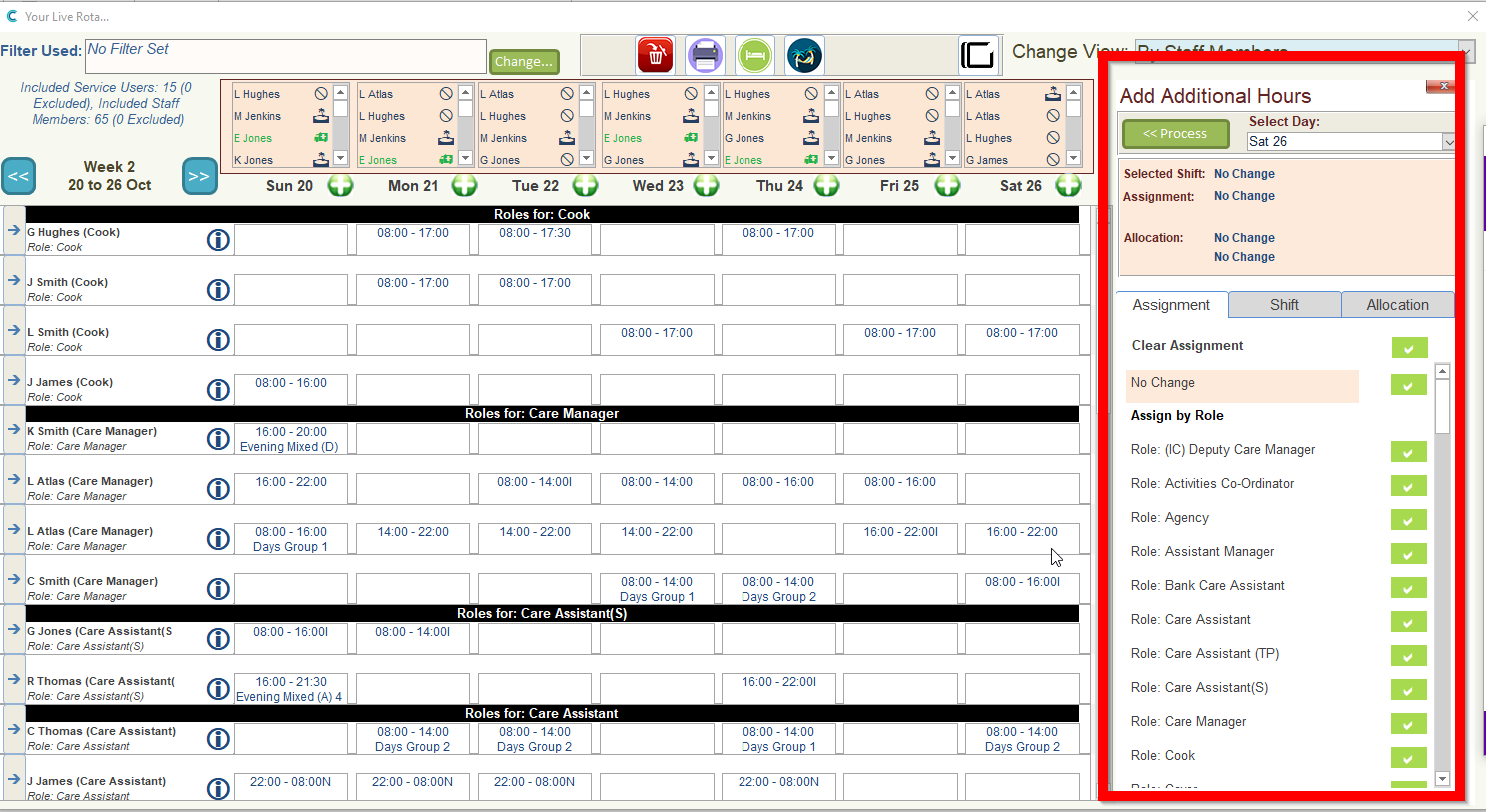 You will then need to select the Assignment. If you know who is going to do this shift select the staff member's name from the list and if you don't know then select the Role. Once selected you will see the box which has been outlined in red.
You will then need to select the shift by selecting the Shift tab.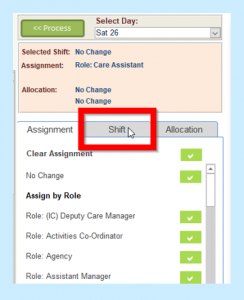 You will then need to select User Defined.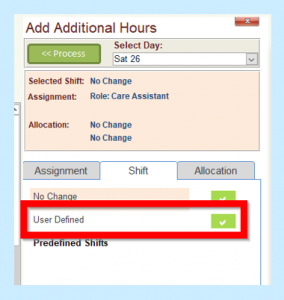 You will then have a screen where you can enter the Start Time and End Time of the ad hoc shift. You can also choose to have a Shift Indicator if you wish. Once completed select Continue.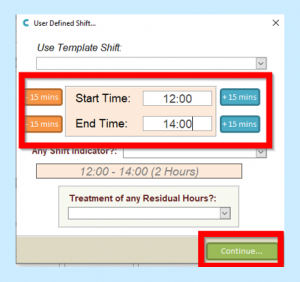 You can then select Process.
This will add your ad hoc shift to your Rota for that day. If you allocated it to a member of staff they will show in the Rota and if you didn't know who would be covering the shift you will now see this at the top of your Rota in red to be covered.