You may have documents that you wish to upload to your service user's Care Plan, for example letters from Social workers or the DoLS Team.
To upload these documents, you will need to go to the Common Options and then Show Care Plans.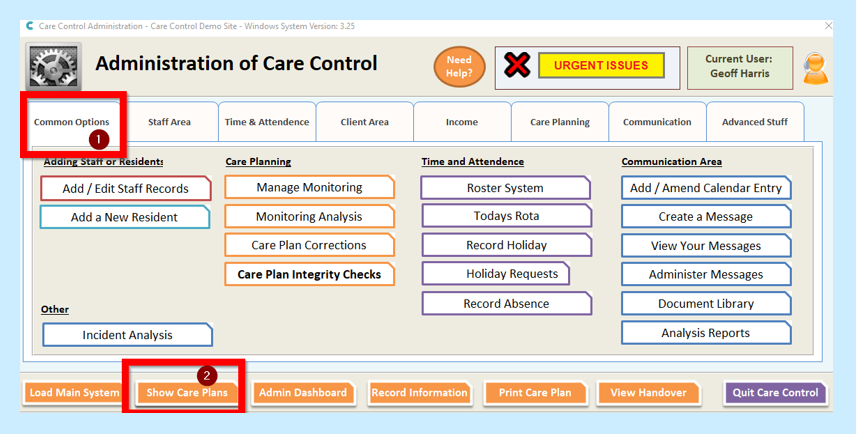 Select your Service User and then select Linked Documents.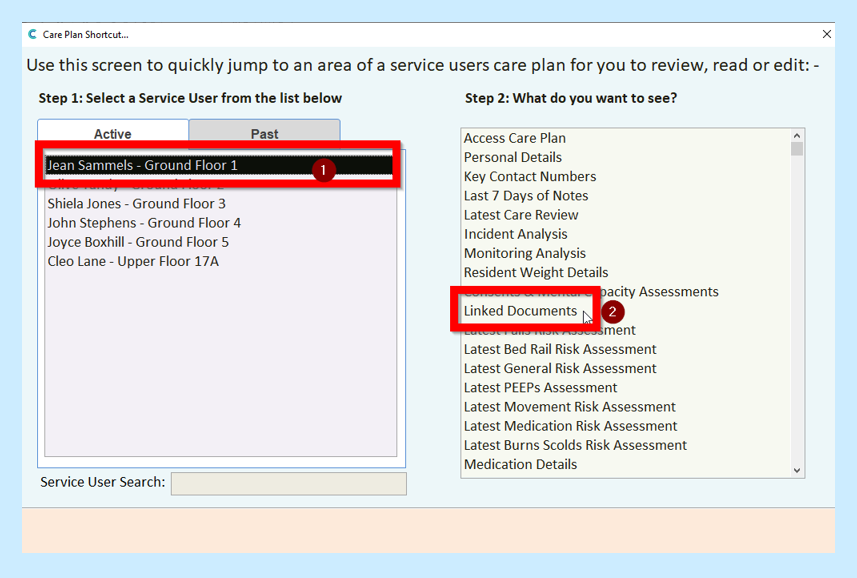 Select Click to Edit Care Plan.

Select Add New.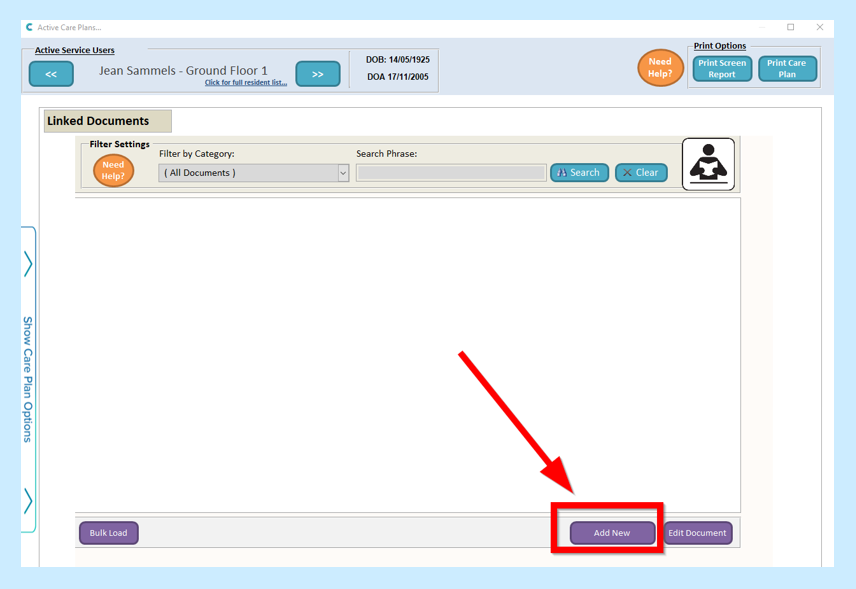 Fill in the Name and Description of your document.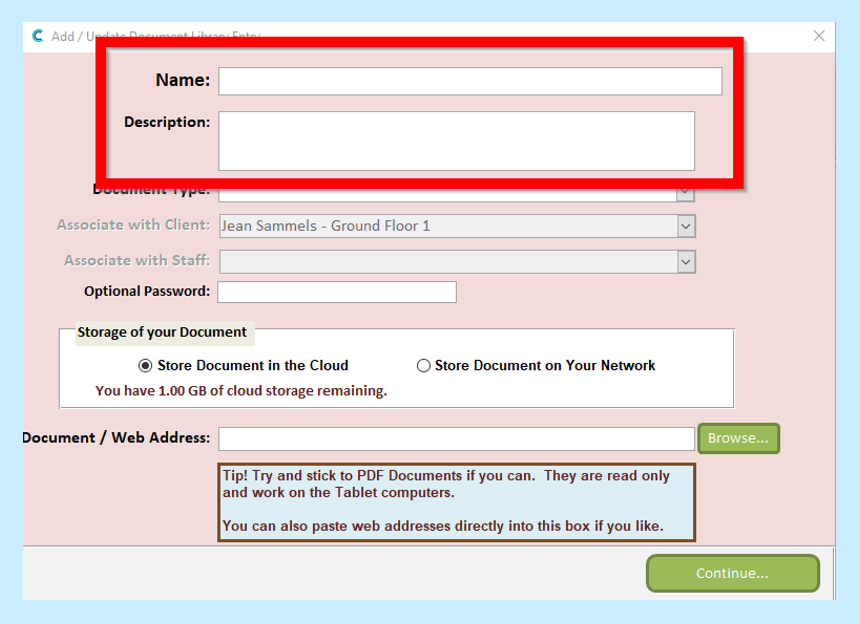 Select the Document Type from the drop-down box.
If the document type you require is not showing in the drop down please follow guide on how to add a document type.
Choose where you would like to store your document.

You can then select Browse. This will take you to your folders on your PC where you will be able to find your document. Click open. Alternatively, you can paste a web address directly into the box.

You will then see Document/ Web Address.

When happy select Continue.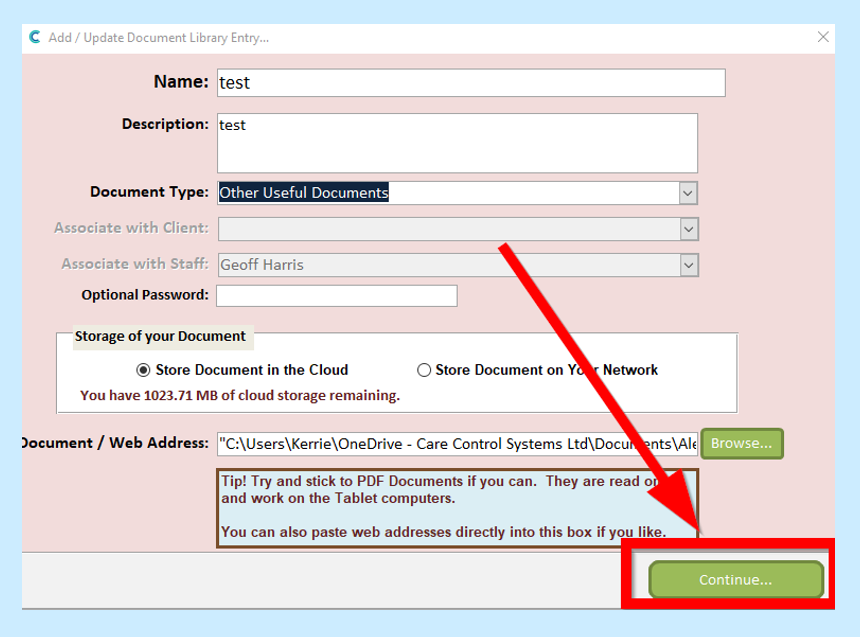 You will then see a screen with information for you to check. If you are not happy, click Remove. If you are happy to continue, click Continue.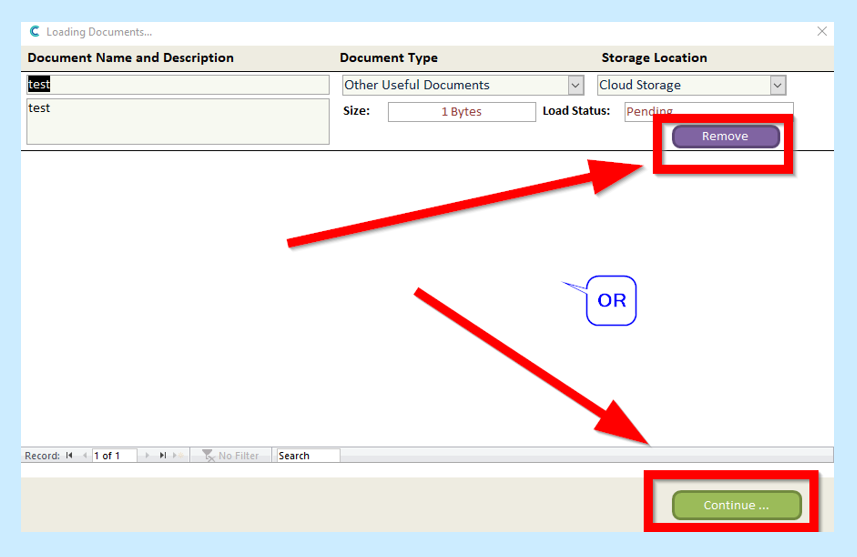 You will then see a message telling you that All documents loaded successfully. Click OK.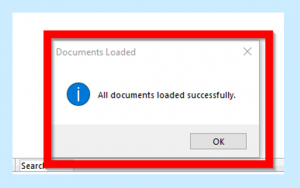 The document will then appear on your service user's Care Plan – you can click to View the document.