On eMAR you can view your Medication Database – this is information about all the medications you have on your system and each time you enter a new medication it will automatically be added onto your database.
To access this information you will need to go into your eMAR settings.
First of all you will need to select the settings cog at the top right of the PIN screen.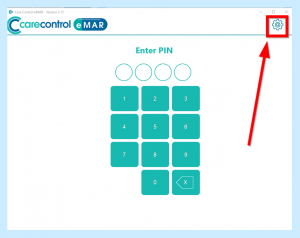 You will then see the Administration Login page. Enter your PIN and Administration Password.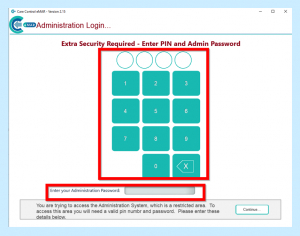 This brings you to the Administration Settings main page which will show your home's information. Select the Show Administration Options tab on the left of the screen.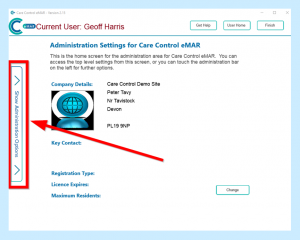 Then select Manage Medicine.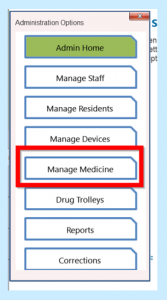 You will then be able to select Medication Database.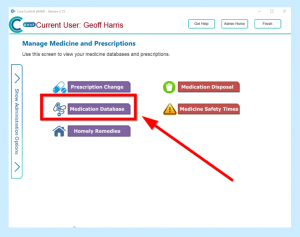 Here you will see a list of the medications you have in your database. Each time you add a new medication onto eMAR it will then be added onto this list.
You can amend a medication in your database by selecting the medication and then selecting Amend Medication.
If the medication you are trying to amend is currently being used you will see a message telling you this and you will only be able to amend the purpose of the medication, medicine image and default prescription choices.

Once you have completed your changes you will need to select Save Changes.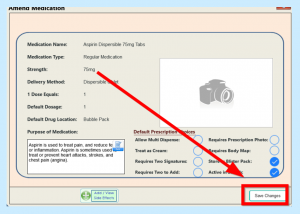 This will then update your Medication Database.