Here's a quick guide for switching sites for Care Control.
If you have a PIN, you can log in and then go to Full Admin.

Go to Advanced Stuff on the right.

To change sites, select Change Sites / Reset System.
A message box will appear asking if you want to reset the system. No information will be lost during this process.

After reloading, another window will open to inform you that the system is reset. Press Start Care Control to enter the new site code.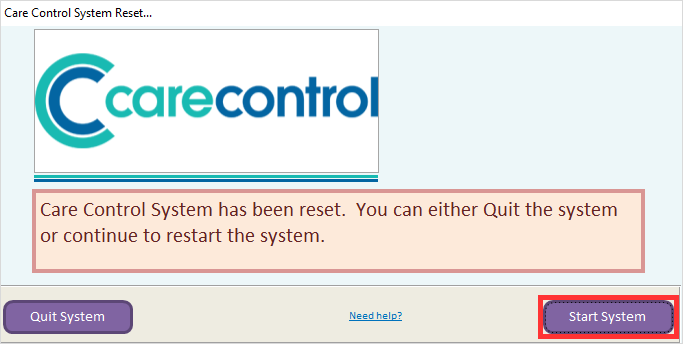 You'll be asked to enter the site code and a device name (this can be anything). When you have entered the information, press continue to complete the process.