Open up the Care Control Mobile app on your tablet.
You will need Administration Security to proceed.
Click the cog in the top right hand corner.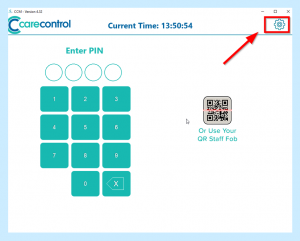 Enter your pin number

Enter your admin password

Click Continue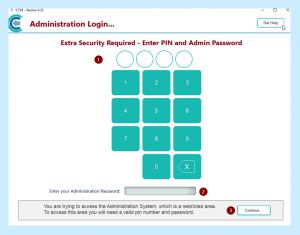 Click on Show Administration Options.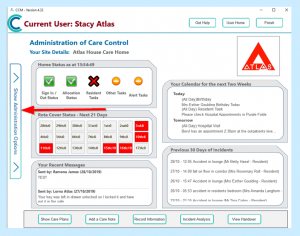 Click Advanced.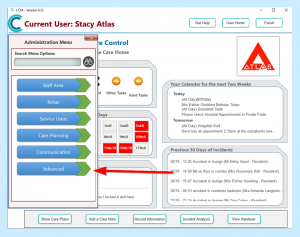 Click System Settings.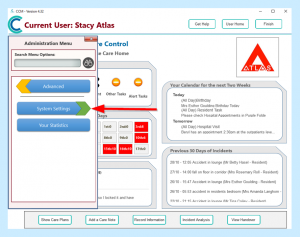 Click This Device.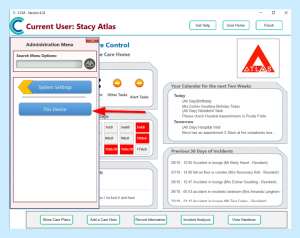 In the screen that appears, scroll down until you see Reset Device (1) This will automatically reset the site.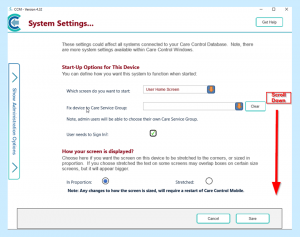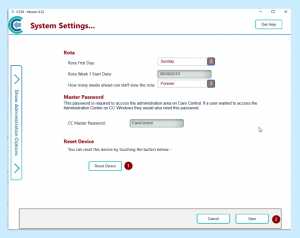 By clicking on Reset Device this will automatically reset the site.
Click Step Three.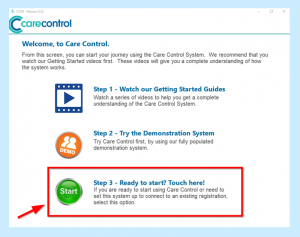 Click Existing Registration.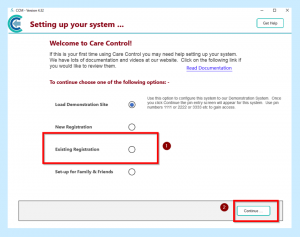 Enter your Site Code for a staff tablet or the Business Code if you have more than one site that you want to see.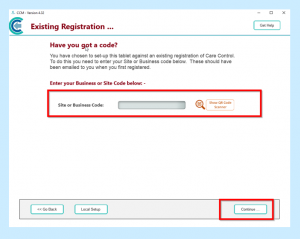 Click Continue and the PIN screen will appear.