How to set up an alert
First, go to Care Control Windows (you will need administration rights).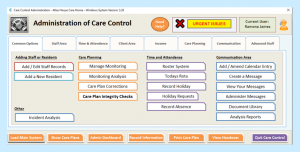 Go to Care Planning.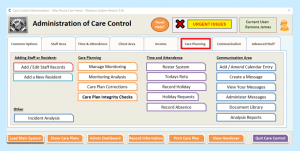 Go to Alerts and Notifications.
Here you will be able to view all of your current Alerts.
To create a new Alert, select Create Alert.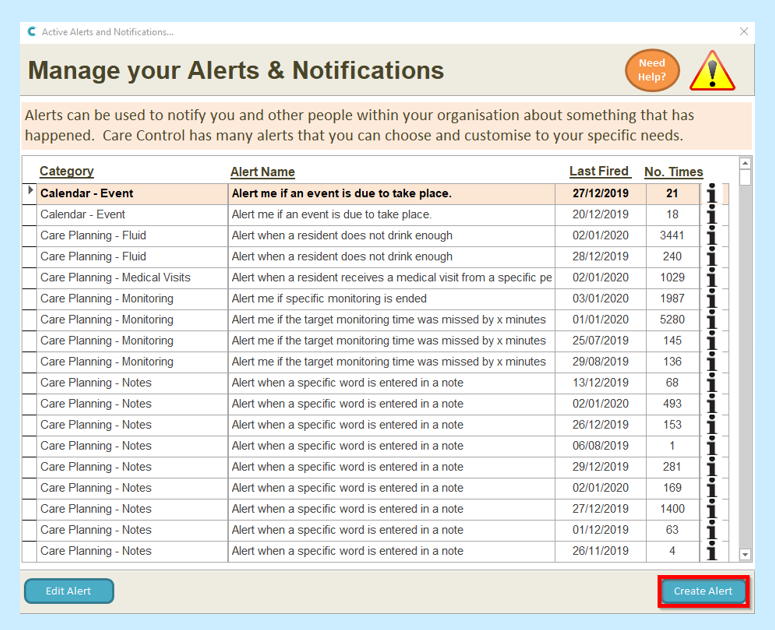 For Step 1 you have 6 different Categories to choose from- Calendar, Care Planning, Finance, Incident, Management and Medication.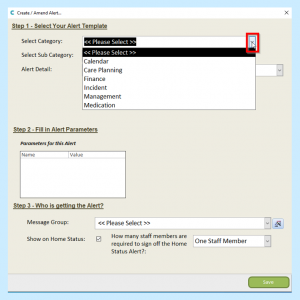 Each category has a number of Subcategories for you to choose from.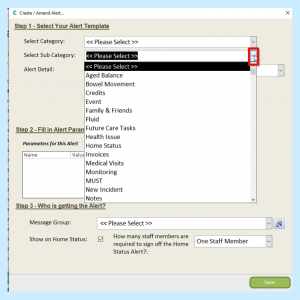 You will then need to select an alert detail (e.g. for the subcategory Monitoring, you can be alerted if a target monitoring (sleep, fluid intake, movement or intensive care) has been missed by a certain number of minutes.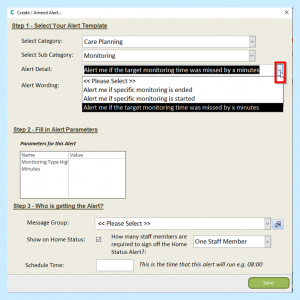 For Step 2 you will need to set up Parameters based on your chosen Alert detail. You can select one of the Monitoring areas above or select all. Select Update once you have finished.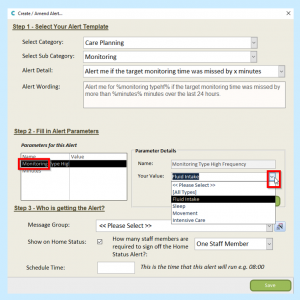 Some alert details have more than one parameter, so it is worth checking the Parameters table to see if you have more information to enter.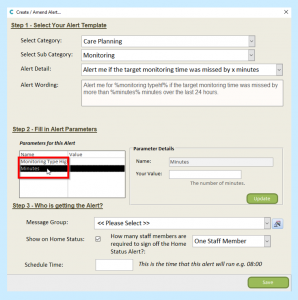 In Step 3 you will select the Message Group you would like the Alert to go to. If you do not have any Message Groups currently created please see Creating a Message Group
The final part is to select whether you would like the alert to show up on the Home Status under Alerts and the number of staff required to sign the alert off for it to be removed.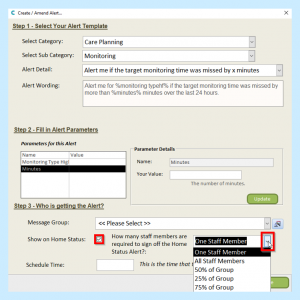 On certain alerts you can also select when you would like the alert to run (e.g. every day at 8am). Once you are finished select Save.