Once you have signed into eMAR, on the right-hand side of the screen you will see a list of service users whose medication is due to be administered: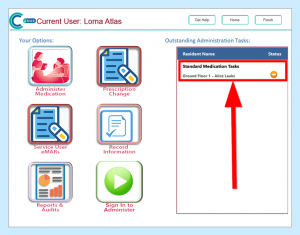 Click on the service user you wish to administer medication to.
This will take you to their medication screen and will show any medication which is due to be administered: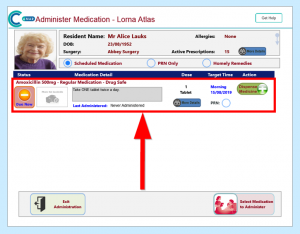 Click on the Dispense Medicine button:

This will then move your medication into the medication pot on the bottom right of your screen.
Once you have all the medication in your pot, click to Continue: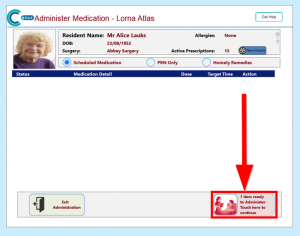 You will then see a list of the medication and who you are about to go and administer to. When happy, click to Continue: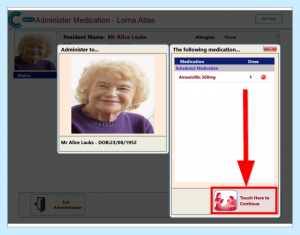 When prompted to go and administer the medication to the resident, click Okay: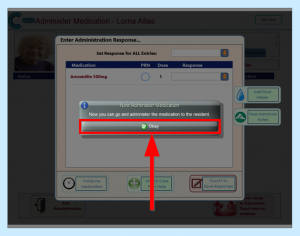 You will then be able to choose the Response – choose the resident's Response from the drop-down box for each medication: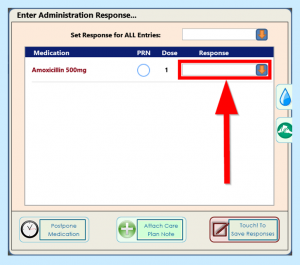 Once medication Responses have been chosen you can select Add Fluid Intake which will link to residents on fluid monitoring: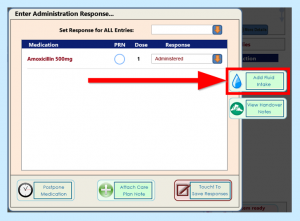 You also have the option to View Handover Notes where you will be able to see if there have been any care notes created about the resident you are administering to: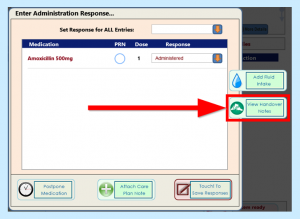 You also have the option to Attach a Care Plan Note. An example of this could be that you have observed that the resident seems to be having difficulties swallowing the tablets.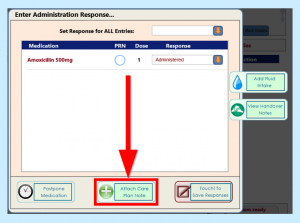 You can also choose to Postpone Medication, for example if the resident has gone to the toilet and is temporarily unavailable. This gives you the option to postpone and continue to another resident before returning to administer the postponed medication: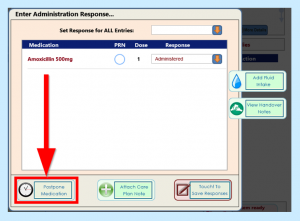 Once you are ready select Touch to Save Responses: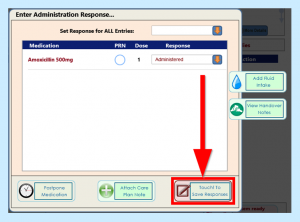 Then click Okay and your Records will be Saved: