You can add additional body maps to a Care Plan using areas such as General Notes and Health Issues. Here we will go over how the body map can be selected and edited.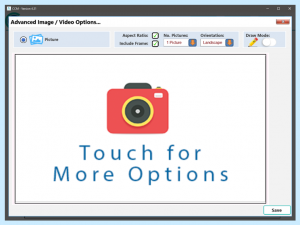 You can load additional body maps in this area. If you click the Touch for More Options box, then you'll get an additional menu on the right hand side of the screen. The buttons in this menu will allow you to:
Take a photo
Load a photo
Load an image from Mobile's Image Library
Discard the image
Merge images
Change aspect
Change background colour
For additional information, view our guide on Photos, Images and Videos on Care Control Mobile.

You can use this feature to add additional body maps if required. Click on the Load Image From Image Library button to do this: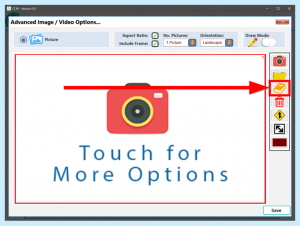 You have a large selection of body images to choose from. Clicking one will select it: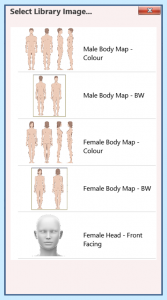 You can also include multiple images if required. Select the number of pictures you want from the dropdown menu at the top of the screen: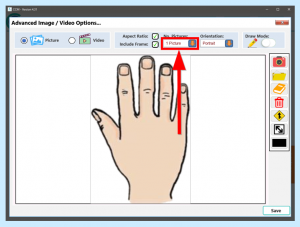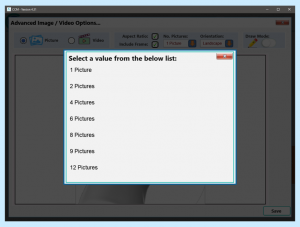 For some images, it may be best to switch the orientation between Landscape and Portrait.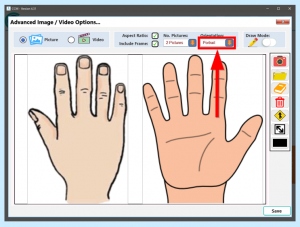 Once selected, you can mark the image by toggling the Draw Mode option: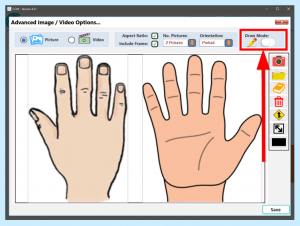 You now have some buttons for editing the image. You can use the Freehand option to highlight an area: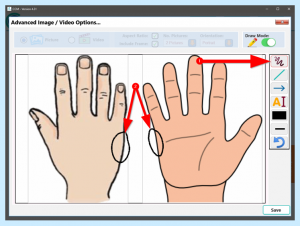 You can also use the Draw Arrow option to point at specific areas: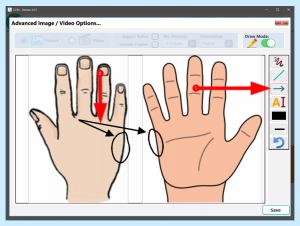 When you are happy with your image, click Save.