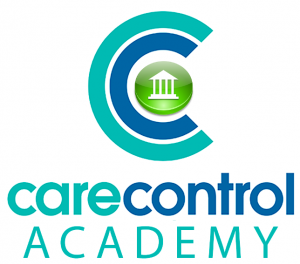 On the Care Control Mobile login screen select the cog in the top right corner: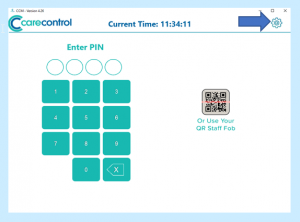 You will be redirected to the Administration Login screen. Enter you PIN and Admin Password: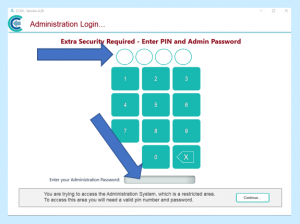 Select the Show Administration Options sidebar: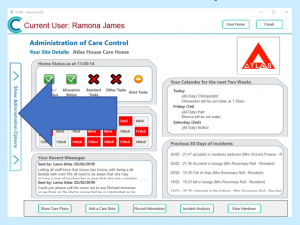 When the Options appear, select Staff Area: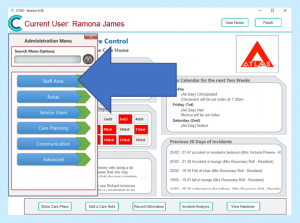 Then select Manage Staff Records: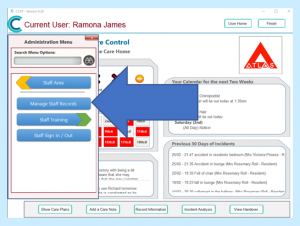 Select New: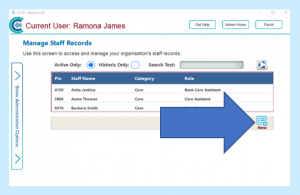 You will be presented with the following screen (you will need to scroll down to see all of the details):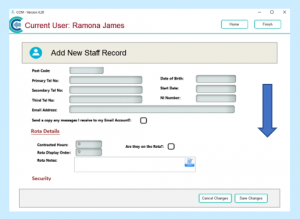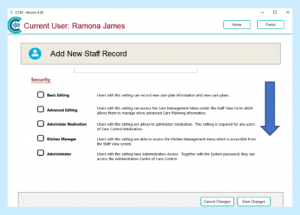 Fill in the information in the boxes and select the level of access to data by ticking one or more of the boxes under the Security Heading. (If you wish to add extra levels of security, please see Adding a New Staff Member on the Windows System on the CCAcademy website.)
Once you have completed the information on the Add New Staff Record screen, select Save Changes. The new member of staff will then appear on the staff list. NB If you leave the Force PIN to be changed on next sign in? box ticked when completing their details, they will be forced to change their PIN number when they next attempt to sign into Care Control.
To check that you are happy with the details you have added just select the name of the new staff member from the full staff list – select Click for full staff list…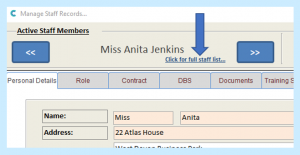 You will need to scroll down to see all of the information that you have inputted: