When you need to add a medical contact onto the system select the Communications Area tab and then Contacts.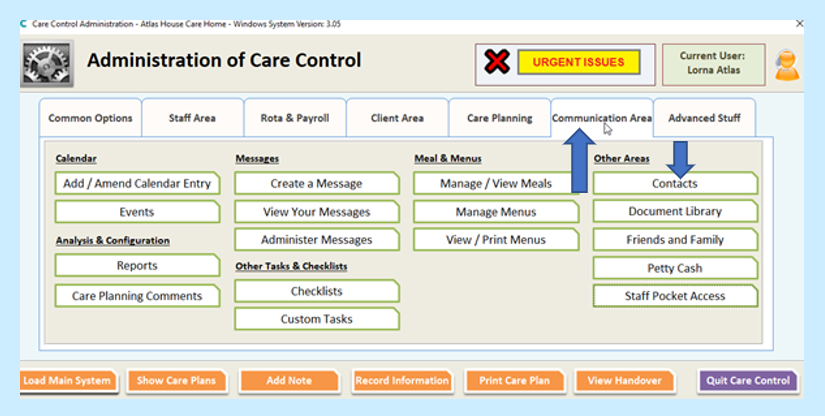 Click on Add New Contact.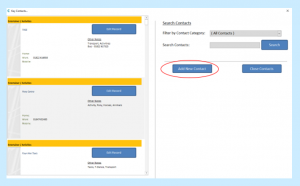 Select the type of contact you require e.g. GP.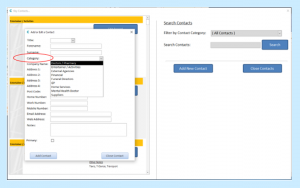 If you are entering a business name/ address rather than a specific person's details you do not need to enter the Forename/surname, only the fields below the category field. Once completed, select Add Contact.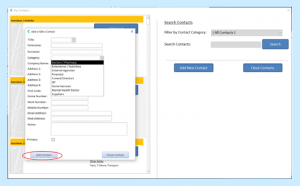 Close the contacts screen by clicking the X in the top right corner of the window.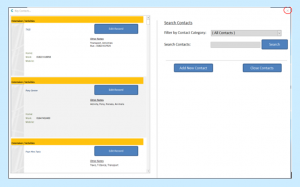 Go to Show Care Plans.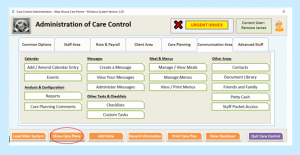 Select the service user you require and Personal Details.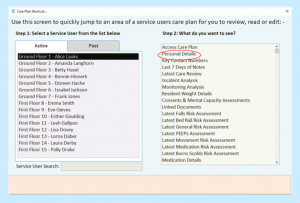 Select Click to Edit Care Plan. This will then change to Click to Change Record which you will also need to select.


Select your contact from the drop-down as required.