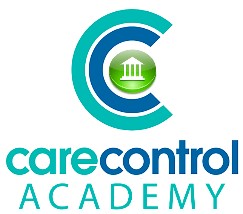 You can add a new Agency to your system when covering a shift using an Agency Staff Record. In the Agency Record window, you can click New besides the Select Agency dropdown menu.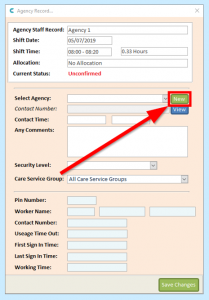 You will then have the Add or Edit a Contact window open: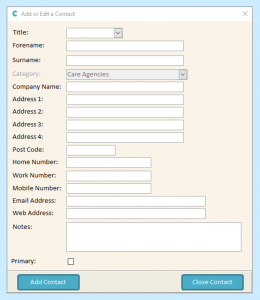 In here you can enter any relevant contact information for the agency: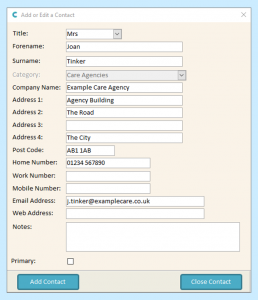 If you want this agency to be set as your main go-to agency, you can tick the Primary box at the bottom.

When the contact details are completed, click Add Contact at the bottom.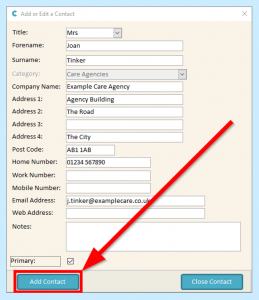 This will now appear as an option when adding Agency cover for shifts.