The Microsoft Office November 2019 updates were released earlier this week. This has caused Care Control running on the Access 2010 runtime to misbehave. Customers using the access 2016 runtime will not be affected.
Microsoft have announced that they have a fix for the issue, but are not planning on releasing this fix until 10th December 2019. This date may change as there is a ground swell of community anger at the bug and the slowness at response.
Please click on the following link for more information: https://support.office.com/en-us/article/access-error-query-is-corrupt-fad205a5-9fd4-49f1-be83-f21636caedec
How do I know if I am affected?
You will receive an access runtime error message saying similar to "Query Corrupt". This will appear in a little window in front of your Care Control rather than show you the Care Control sad cloud.
What can I do to fix it?
Search in the Windows Search bar at the bottom of the screen for "Update History" and select View your Update history: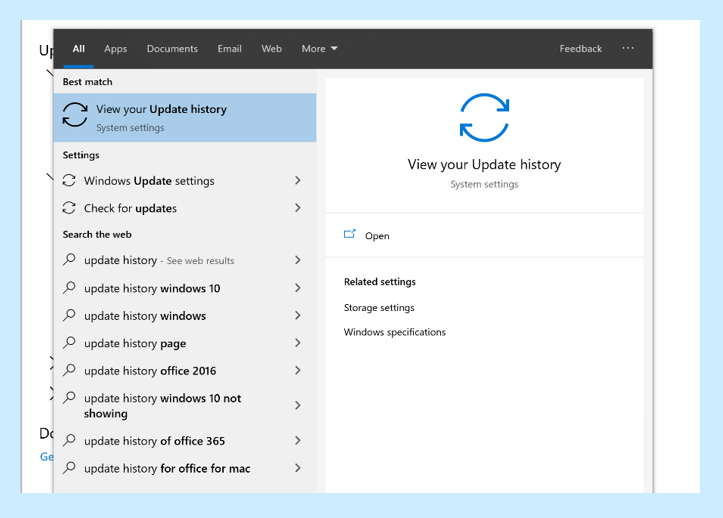 Select "Uninstall Updates":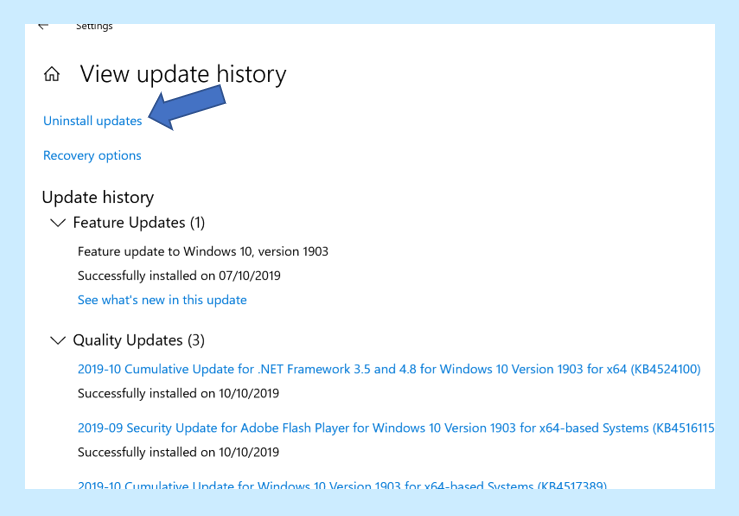 Find the update called "Security Update for Microsoft Office 2010 (KB4484127) 32-Bit Edition".
It should be close to the top of the list and under the heading "Microsoft Access Runtime 2010":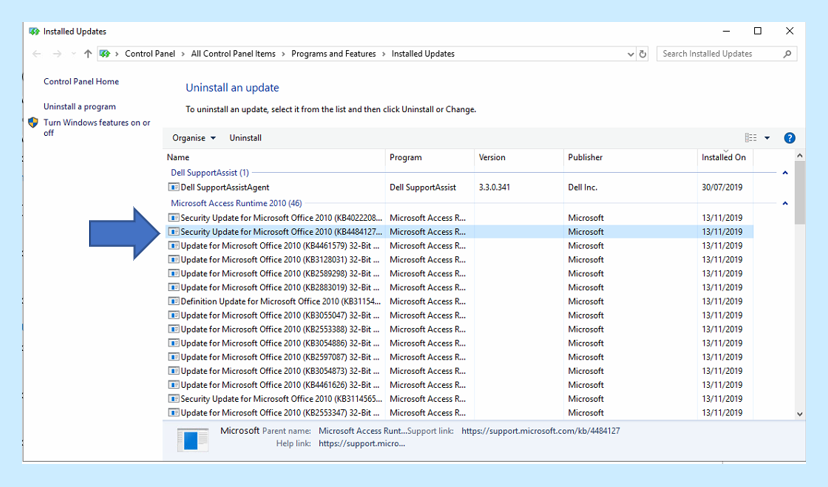 Click on the update and select "Uninstall" from the bar above the table:

You will be prompted to Save and Close any work in progress. Once saved select "Uninstall". You may be prompted to enter your computer's administration password.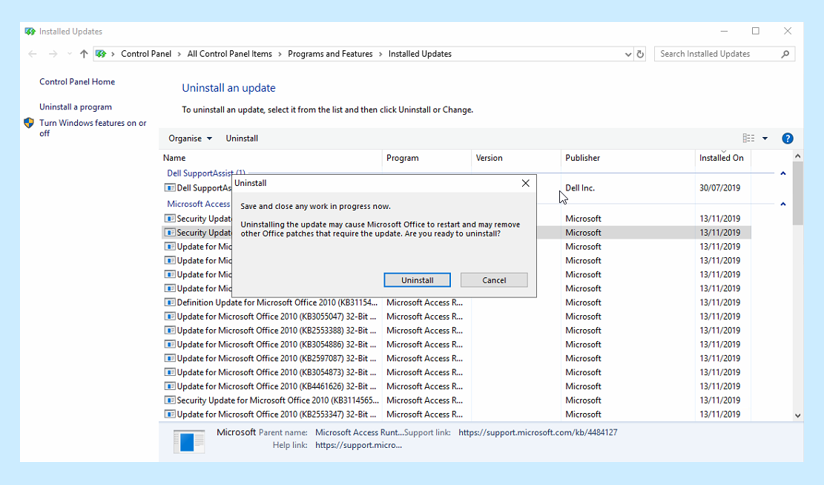 Once uninstalled – you will be prompted to restart your PC. Select Yes: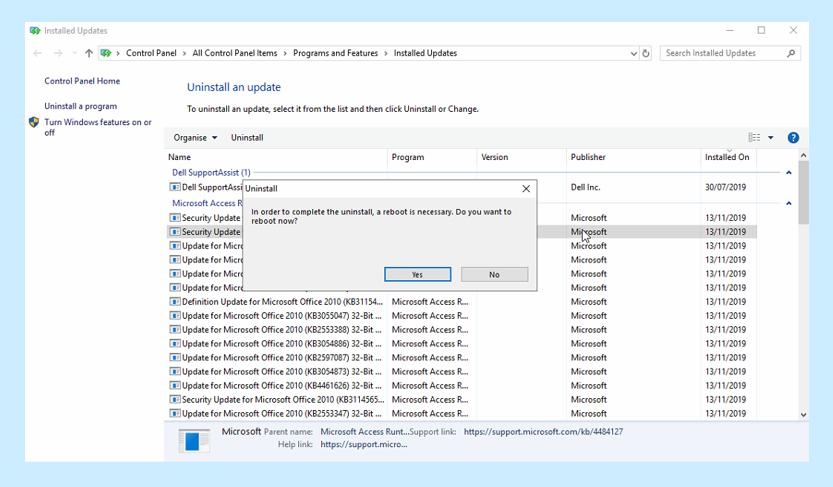 Once your PC has rebooted, open Care Control and the issue will be resolved.
If you have any issues please contact the Care Control support team.